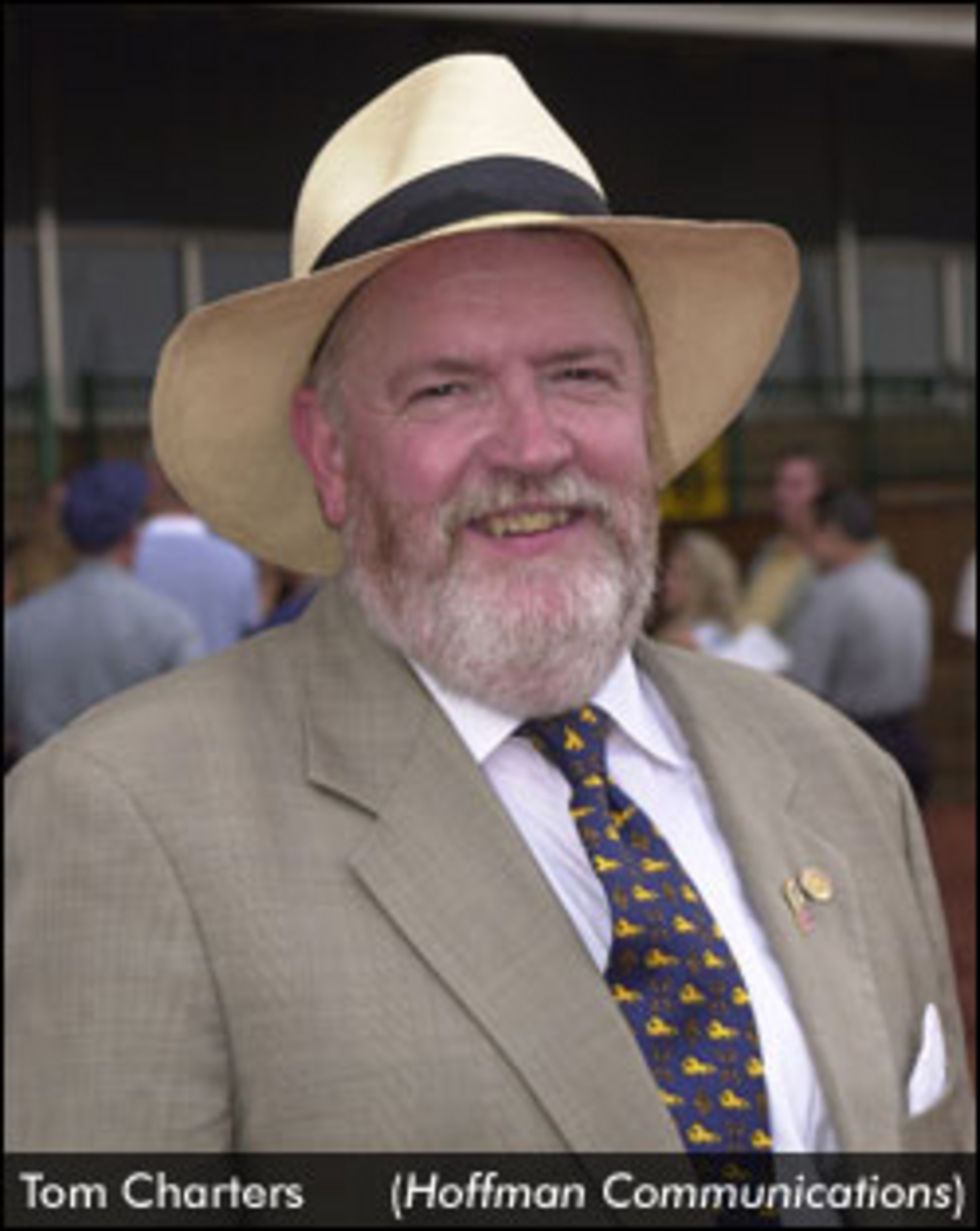 Thomas A. Charters, president and chief executive officer of the Hambletonian Society, is the newest member of the Ohio Harness Racing Hall of Fame
. The native of Springfield, Ohio was elected by members of the Ohio chapter of the U.S. Harness Writers Association.
The award will be presented at the Ohio Harness Horsemen's Association banquet at the Marriott Northwest in Columbus on Jan. 21.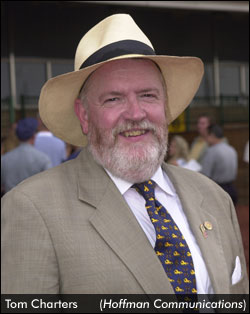 Charters is one of the most respected voices in harness racing, not only in North America, but also throughout Europe where he has made many friends. He is active in many racing organizations and has received numerous prestigious awards for his contributions to harness racing.
He began his career with horses in the 1960s working as a groom for trainer Dick Hackett at Scioto Downs for several seasons. He then worked as a groom for Delvin Miller and Dick Buxton before spending two years in the service of Uncle Sam in the U.S. Army.
While attending the University of Kentucky, Charters again worked as a groom for Miller and took care of such trotting stars as Spitfire Hanover and the great mare Delmonica Hanover. He travelled to Europe with Delmonica Hanover and gained his first exposure to harness racing on the other side of the Atlantic.
In May, 1976, Charters graduated from the University of Kentucky with a B.S. degree from the College of Agriculture. He began working at the assistant race secretary at The Meadows that year and took over the job as race secretary in 1980.
In May, 1982, Charters relocated to the Portuguese colony of Macao near Hong Kong where harness racing was being started. He served as the race secretary there for 18 months.
He returned to the United States and in 1984 he became the Executive Director of the Breeders Crown, which began its year-end championship races that fall. Over almost three decades, Charters has attended each Breeders Crown event at tracks across North America.
He was elected president of the Hambletonian Society in 1998. In that role, Charters has travelled extensively to foster better relations with European breeders, owners, and officials. He is well known to trotting devotees in many Europeans nations, but he is just as comfortable talking to grooms or trainers at a county fair or training centre.
Charters and his wife, Susan Saravalli, PhD, a native of Columbus, Ohio, live in Cranbury, New Jersey.
For tickets and information on the awards dinner, contact OHHA at (800) 353-6442.
(Hoffman Communications)