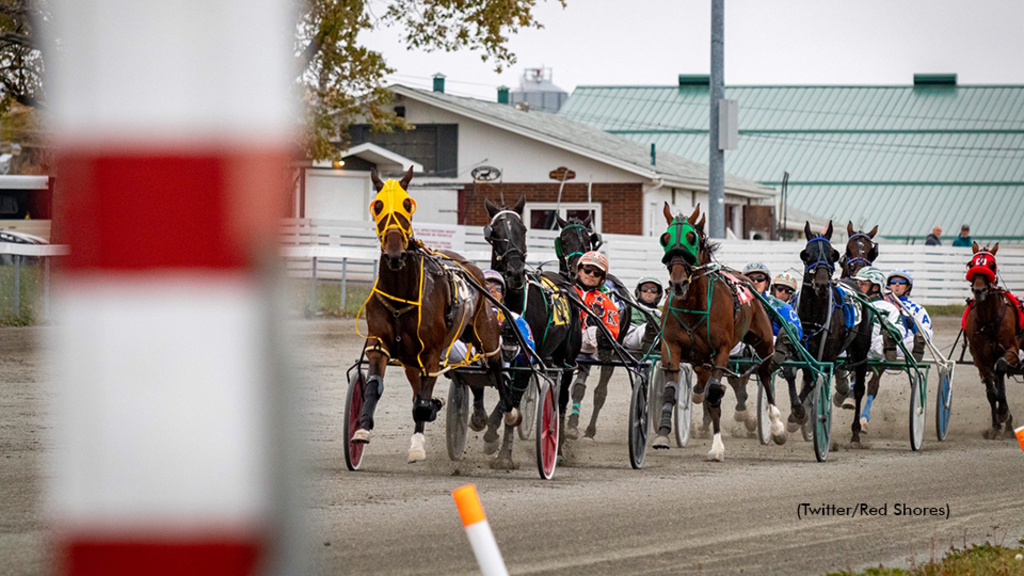 The Prince Edward Island Harness Racing Industry Association reviewed a successful 2021 and announced several new initiatives for the 2022 PEI harness racing season as part of their Annual Meeting Tuesday (April 12) at Red Shores at the Charlottetown Driving Park.
On behalf of the organization Chairman Blaine MacPherson recapped a successful 2021 racing season, which included strong increases in wagering, overall purses, Atlantic Classic Sale records and averages, breeder support programs, and membership growth, particularly among youth.
Mr. MacPherson also thanked Premier Dennis King and Hon. Darlene Compton, Deputy Premier/ Finance Minister/Minister Responsible for Harness Racing for the continued strong support of the PEI Government.
David MacKenzie, Red Shores General Manager, and Lee Drake, Manager of Racing and Broadcast, detailed a record wagering year at both PEI tracks, with overall provincial wager up 21 percent, and increases in both on track and simulcast wager over 2020 levels. This has led to an increase of 16 percent in the wagering contribution to the Provincial purse pool.
Mr. MacKenzie also invited all those present and watching online to view a Press Conference at 11 am. Atlantic Wednesday (April 13) from Red Shores regarding a special announcement on the 2022 Gold Cup and Saucer.
Among the new initiatives announced for 2022 were:
An increase in the allocation to the overall purse pool
The establishment of the Atlantic Invitational Cup, a multi leg series for Invitational level horses, with an enhanced purse Final on Atlantic Breeders Crown weekend. This series will have legs in all three Maritime Provinces.
A revised Island Ocean Trot Series for Trotting Mares at a Gold and Grass root level, with the return of JD Marine and Diving as a sponsor
Continuation of the successful Matinee Track series
Establishment of a Young Guns Series for pari-mutuel drivers aged 25 and under
Return of the popular Fall Series, for horses at non winners levels in the racing year
The event is available in the replay below.
(PEIHRIA)