TROT Magazine is pleased to launch the ninth edition of the TROT Magazine Fantasy Stable contest, brought to you in partnership with the Breeders Crown. Enter for free (online or by mail) and play along all year, with a chance to win great prizes!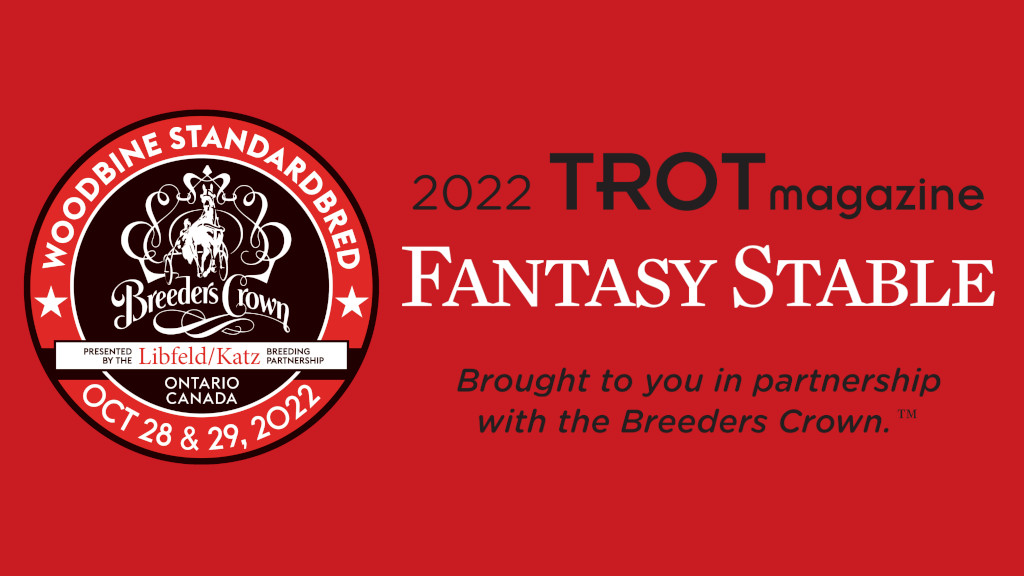 ​
PLEASE NOTE: TROT/SC retain the right to possibly cancel, or change the end date of this contest depending on how the COVID-19 pandemic affects the 2022 racing season. Stay tuned to the Standardbred Canada website for more details.
Contest entry is now open, but you have until 5:00 p.m. (EST) on May 27 to make your selections. You cannot change your stable once submitted.
The contest is based on total earnings of selected horses and five percent of the earnings of selected trainers and drivers between May 27, 2022 and December 31, 2022. Follow along all year long!
For the purposes of the fantasy bankroll, the winners (horses only) of the 2022 Breeders Crown Finals will each receive a $200,000 contest bankroll bonus. Once again, in the two-year-old categories, you must select TWO horses in each.
At the end of the year, the winner of the contest will receive entry into and travel to the 2023 World Harness Handicapping Championship, a prize valued at (approximately) $1,300.
Full contest rules are available here.