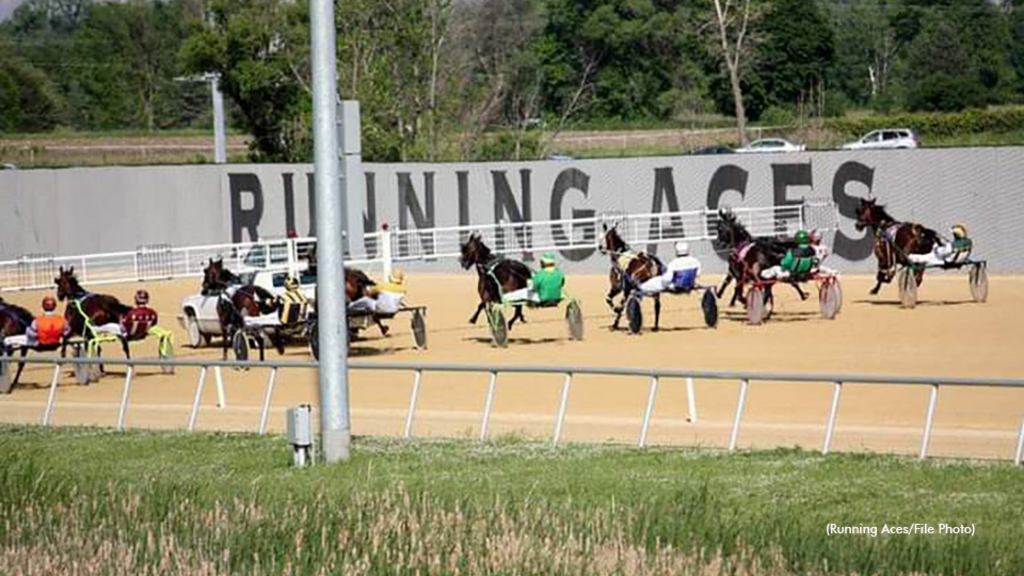 Horsepeople are reminded that nominations for the first three 2022 Late Closer events at Running Aces are due during the month of May.
Nominations for event #1, the Starter Allowance/Optional Claiming pacing series, are due by Tuesday (May 10), while the due date for event #2 (conditioned pacing series) is Thursday (May 12) and nominations for the 2022 Steve Wiseman Memorial FFA trot (event #3) are due by Monday (May 23).
Nominations for the 2022 Dan Patch FFA pace (event #4) will be due on or before June 20 and forms for the 2022 Ron Banks FFA Mares pace (event #5) are due on July 11.
Nomination forms, which include instructions for submission, are available at this link.
Stall allocations have also been posted on the Running Aces website here. Barn Assignments will be posted on or before Tuesday (April 19).
The Running Aces stable area opens for the season on Sunday (May 1) and the 2022 live harness racing meet gets underway on Sunday (May 15). Pre-season qualifiers will be held on Thursday (May 5) and Tuesday (May 10).
Horsepeople are also reminded that all forms for the 2022 season should be downloaded from the website and submitted prior to arrival for the meet. Valid Coggins and health certificates for all horses should be sent to the state veterinary office ([email protected]) at least 48 hours prior to horse's arrival at Running Aces.
Trainers are required to send changes and updates of stall rosters to the race office on or before Tuesday (April 19). All questions should be directed to Racing Director Steve Carpenito at 651-925-4532. You may also reach him by email at: [email protected].
(Running Aces)