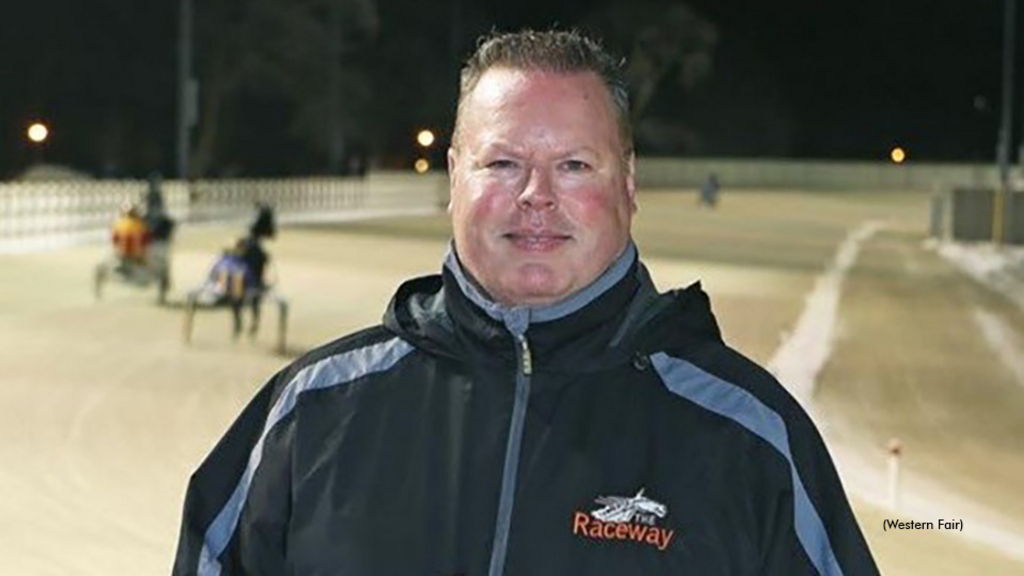 The Raceway at Western Fair District will welcome back a familiar face, and voice, as it ramps up for the exciting homestretch of the racing season.
Shannon 'Sugar' Doyle, the longtime voice of the track, is returning permanently to the London, Ont. oval after a brief stint in Alberta. The Prince Edward Island native has been a part of The Raceway team for nine seasons and says he is looking forward to what promises to be an exciting final month of racing for the spring meet.
"Though my stint in Alberta was short this time around, it was great reconnecting with many old friends and I will continue to cheer them all on," said Doyle. "Both the familiar role and racing scene, in London, are hard to match anywhere and I just couldn't stay away. This month of May will be extra special for me, in so many ways, it already feels right."
Nathan Bain, the youthful voice of Leamington Raceway, has handled much of the announcing duties during the last two months and will continue to assist The Raceway team in a variety of areas.
"We have been fortunate to have Nathan Bain's talent on our team for the past few months," said Rob Lumsden, Director of Racing. "We look forward to working further with Nathan as he provides his insight and enthusiasm for the industry in the booth and on our broadcast."
Doyle resumes his role at The Raceway on May 2. The final full month of the racing season will mark the return of two high profile events, the Ontario Regional Driving Championship on Wednesday, May 11 and the Camluck Classic on Friday, May 27.
(Western Fair District)