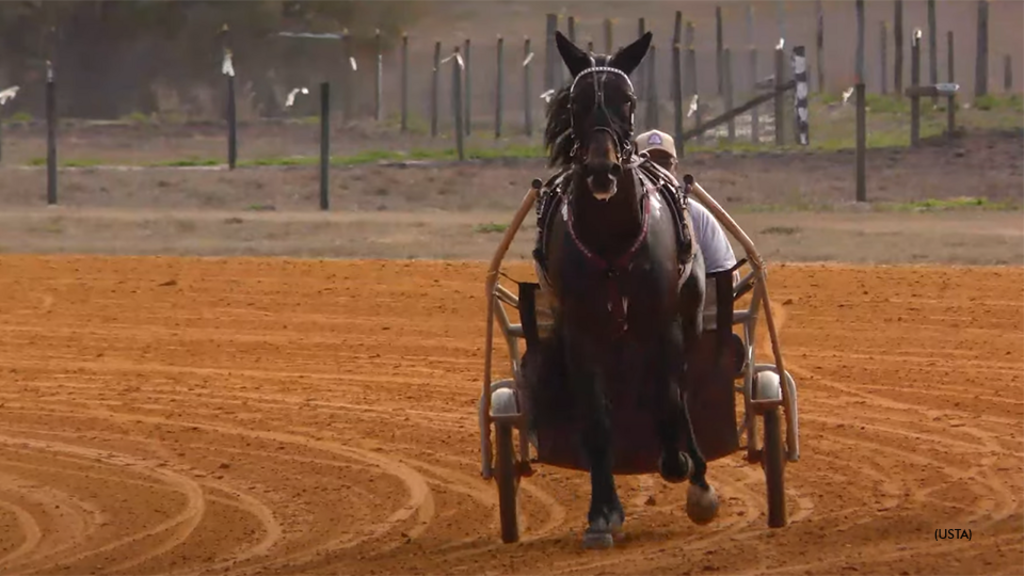 Trainer Brian Brown sent three horses into last season's Breeders Crown final for two-year-old male pacers at The Meadowlands, where one of his group, Gulf Shores, lost by a nose to Monte Miki. Gulf Shores, an Ohio Sire Stakes champion, also missed in his Breeders Crown elimination by a nose.
Gulf Shores and his fellow Breeders Crown finalists, Gentle Giant and Six Feet Apart, are with Brown in Florida as they prepare for their three-year-old campaigns.
Six Feet Apart won his final in the Kentucky Commonwealth Series and also won his Breeders Crown elimination before finishing a dead-heat sixth in the final. Gentle Giant, who earlier in the season finished second in the Elevation Stakes, was eighth in the Breeders Crown final.
Brown's stable earned $2.06 million in purses in 2021, marking the eighth straight year he has surpassed the $2 million barrier. For his career, Brown has won 1,761 races. He was the 2017 Trainer of the Year, as voted upon by the U.S. Harness Writers Association.
Currently, Brown is conditioning 59 horses at Spring Garden Ranch. The number is less than previous years, but the 57-year-old Ohio native is happy with his group.
"It's gone down in numbers a little bit the last couple years, but it's OK," Brown told the U.S. Trotting Association's Wendy Ross in a recent video interview. "When we had 100, it was just way too many. Actually, this is quite comfortable."
To watch the interview and hear Brown's thoughts on his returning Breeders Crown trio, click here.
(With files from USTA)