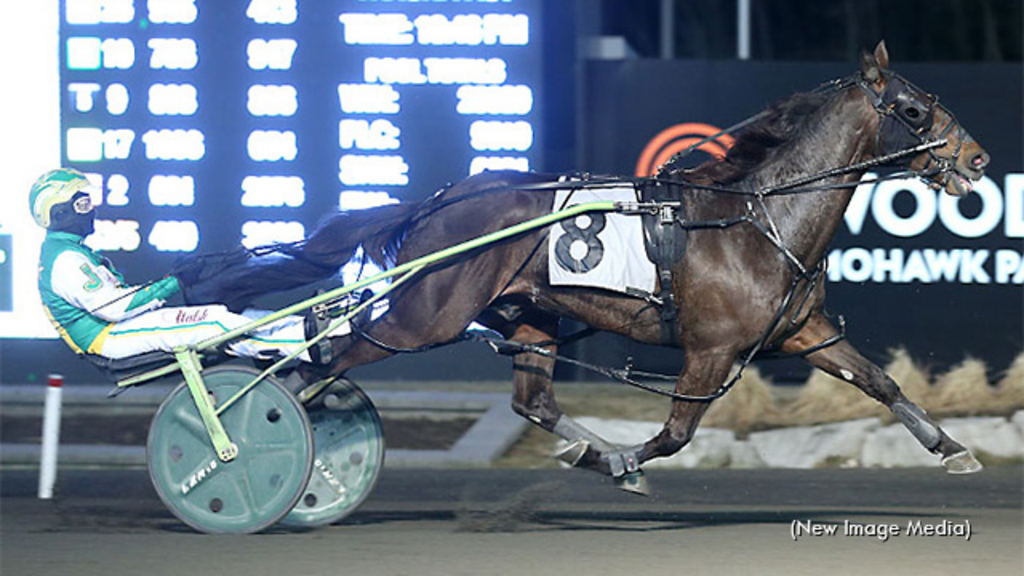 Over the past number of years, the Preferred ranks during the winter months at Canada's top circuit were frequently the playground of pacing powerhouse Sintra. Now nine, the millionaire son of Mach Three was last in action more than three months ago.
According to trainer David Menary, Sintra needed some time off after a slight "setback" in that most recent start on October 2 at Mohawk where he finished sixth.
In 2021, Sintra enjoyed another solid season on the racetrack for owners Michael Guerriero of Brampton, Kelly Waxman of Carlisle, Nunzio Vena of Bolton and Frank Cirillo of Kleinburg, Ont. At the age of eight, Sintra picked up Preferred victories on both sides of the border, winning for trainers Menary and Anthony Beaton at Mohawk and Brett Pelling at The Meadowlands. After 18 seasonal starts, Sintra amassed a summary of 5-3-1 with $127,680 in earnings.
Menary indicated that Sintra, who sports a career bankroll in excess of $1.45 million, is currently swimming in preparation for a return to the races likely this spring.