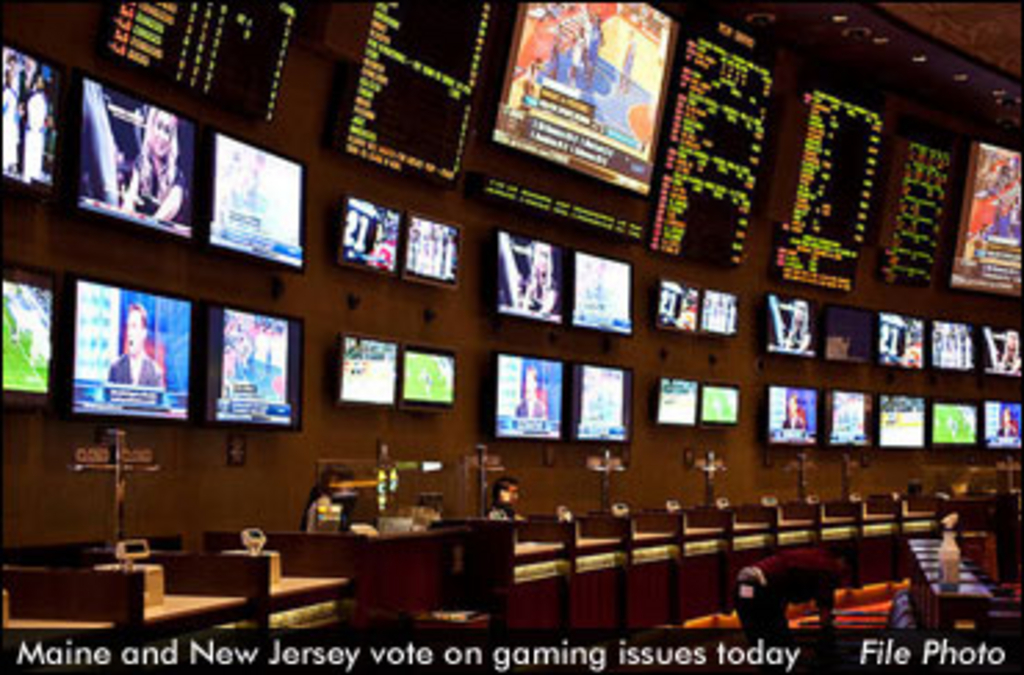 Tuesday is a day for votes with huge implications for the gaming and horse racing industries in two U.S. states
.
Referendums are being conducted in Maine and New Jersey on Tuesday, Nov. 8 with questions asking the public to consider allowing slot machines and sports betting at state casinos and racetracks.
In Maine, the second referendum question focuses on allowing slots machines at harness racing tracks in Biddeford and Washington County. If approved, harness racing at Scarborough Downs will relocate to a $120 million proposed Biddeford Downs entertainment complex. Those in favour of allowing slot machines at racetracks believe the Biddeford complex would create much needed jobs, increase state revenue, and the added gambling option will help boost a struggling horse racing industry while critics do not feel slots will help racing and would create too much competition for gambling dollars.
The New Jersey referendum seeks approval for the state to pursue legalized sports betting at racetracks and in Atlantic City casinos if it wins a lawsuit against the federal government's current ban in every state except Nevada, Delaware, Montana and Oregon.
Rutgers University and Fairleigh Dickinson University polls conducted last month show early signs of approval with 58 and 52 percent of those polled in favour of amending the state constitution to allow sports betting. Those who support sports betting believe it will produce revenue for the state and help stabilize the struggling casino and horse racing industries while critics believe sports betting does not produce enough revenue and will increase gambling addiction.