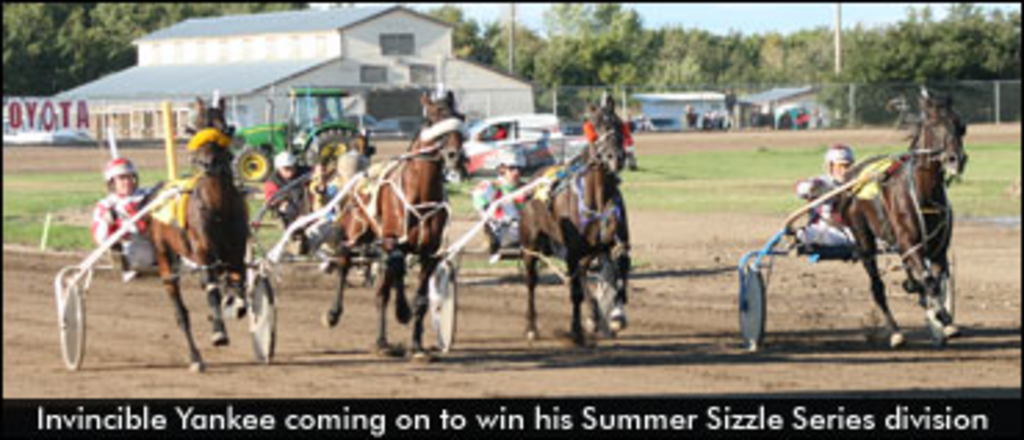 It was an unusual card at Cornerstone Raceway Saturday. The start of racing was delayed from 1 p.m. to 4 p.m., to allow the track time to dry after rain Friday night. Then the top two drivers of the season were on the sidelines, and their horses pulled from races as judge's scratches
; Tyler Redwood and Blake Piwniuk were both out as a result of a track suspension pulling 14 horses off the card.
And, when the card was complete, seven different drivers headed to the winner's circle on the eight-race card. The multiple winner was Richard Remillard.
The veteran driver said with a number of scratches racing does change. "I don't know if it changes your strategy, but with five horses instead of eight, there's not as much traffic," said Remillard.
Remillard said however a win comes, he welcomes them, adding, "The biggest reward for me over the years is to come to the winner's circle and see all the smiles."
He said having happy owners, and friends is a huge part of the thrill of racing for him. Then he added wins don't always come at all. "Sometimes you have to be happy with where you finish," he said.
Remillard's pair of wins started with Sophio Hanover in the third, topping Edward Tracey and Ignite The Spark and Glenn LeDrew with Naknak Whodare. "She's raced pretty good for me the last couple of starts.
The Summer Sizzle Series for claimers went off Saturday, and Remillard captured one of the two races with Invincible Yankee, over Brian Gray with Rob Roy Blue Chip, and Edward Tracey with Right On Willie.
Remillard said with Invincible Yankee he got boxed-in a bit on the backstretch. "Down the backstretch I had to pull him," he said, noting he had to give three-quarters of a length to get room. "It's lucky I had the horse. I could easily have gone backwards."
Edward Tracey took the other half of the Summer Sizzle Series topping the race with Red Star Best, over LeDrew and Abbafun, and David Cameron with Jax.
For results from Saturday's harness racing card, click on the following link: Saturday Results - Yorkton Exhibition.
(Trot Insider exclusive by Calvin Daniels)