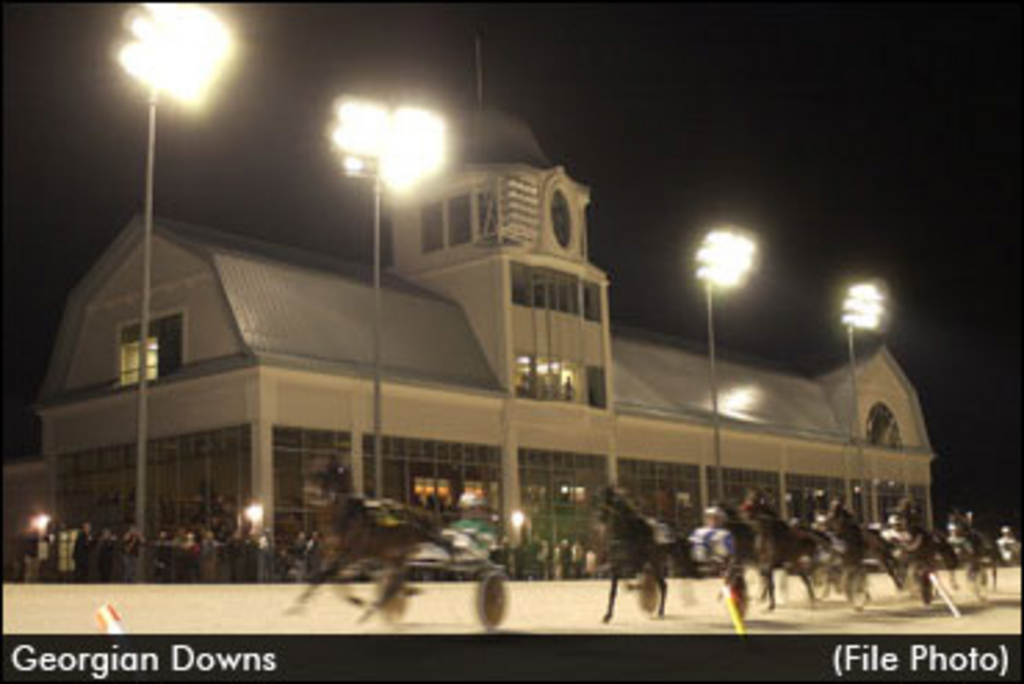 Two $125,000 races were not enough to attract horsemen to Georgian Downs' Masters Series as neither of the Older Trot Divisions received enough entries to card the races
.
Only the older pacing horse division requires eliminations on Saturday night. Pacing mares entered advance directly to the final, and the mares entered are as follows:
Dreamfair Eternal - Scott Zeron*
Lady Latte - Scott Zeron*
Putnam MacKenzie - Randy Waples
Tiz To Dream - Doug McNair
Voelz Hanover - Mario Baillargeon
Warrawee Koine - Rick Zeron
Western Silk - Mark MacDonald
(* - listed at time of entry)
Georgian Downs would like to remind horsepeople that plan to race at the Innisfil, Ont. oval on Saturday, July 2 that first-race post time is 4:00 p.m. Georgian will not be holding qualifiers on Saturday morning. The next set of qualifiers will be Saturday, July 9.
The special Saturday night card features 16 races and includes seven Ontario Sires Stakes Gold eliminations and two Masters Stakes eliminations.
Portable stalls have been erected to accommodate the large number of horses. Upon arrival at the track, horsepeople will receive information regarding their horse's stall location prior to racing. For more information, contact the Georgian Downs race office at 705-726-9400 (Ext. 405).
To view entries for Saturday's card of harness racing, please click the following link: Saturday Entries - Georgian Downs.