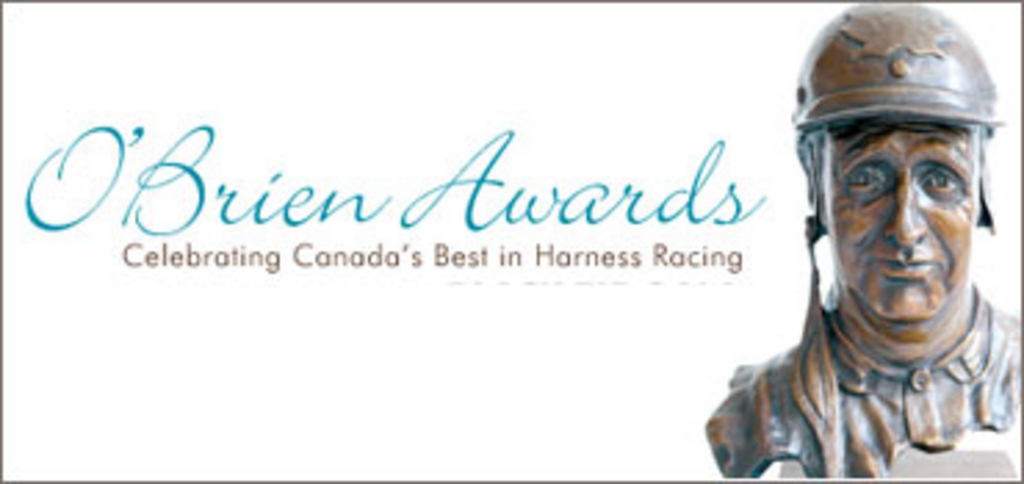 The focus of the Canadian harness racing industry will be on Mississauga, Ont. on Saturday night for the 2010 O'Brien Awards
.
For the first time, you'll be able to watch all of the awards presentations exclusively on standardbredcanada.ca as SC will distribute the live video stream from the O'Brien Awards Black Tie Gala live this Saturday, January 29.
The streaming is being made possible through a partnership with Woodbine Entertainment Group, who are producing the O'Brien Awards in-house broadcast and providing the technical resources to offer this opportunity for online viewing. This will mark the first time that the O'Brien's are streamed live over the Internet.
The video will go online live at approximately 9:00 p.m. on Saturday, January 29. The awards presentation generally last from one and a half to two hours.
For the second straight year, Trot Magazine's Associate Editor Kim Fisher and SC Web Director Jeff Porchak will provide live news and commentary on all the happenings from the Delta Meadowvale Hotel and Convention Centre throughout the night. Joining the commentary crew for the 2010 Awards are Grand River Raceway's Kelly Spencer and O'Brien Award Nominee Scott Zeron. Winners will be announced as they happen.
Established in 1989 to honour the absolute best in Canadian harness racing over a given year, the O'Brien Awards are the highest honour the sport bestows upon its stars.