The impressive Breeders Crown Champion Put On A Show has garnered significant attention for the Young family of Coconut Creek Florida, banking nearly $2 million in her two year career and finding her way onto the O'Brien ballot for three-year-old pacing fillies
. But Richard, Joanne, and Brittany Young have an even bigger story to tell -- a story about a young girl with a passion for improving the lives of impoverished children thousands of miles away from home.
By Carrie Jane Simmons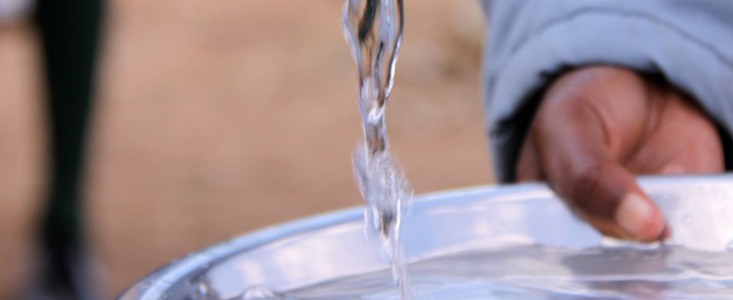 On the outside, it was a large brick school in Acornhoek, in the poorest province of South Africa. On the inside, every small classroom was overflowing with more than 150 impoverished students. It was a hot August day in 2005 when Brittany and her mother Joanne stepped through the doors of Beretta Primary, a school attended by more than 1,200 local children in kindergarten through grade eight. Brittany had brought with her a few gifts for the students — some stickers and crayons. But from her first glance inside the school, it was obvious that these young African students needed so much more than playthings. "The school itself was in poor condition, with cement floors crumbling into dirt because they weren't fixed. And the students were packed into their classrooms like sardines; there were kids on top of each other," says Joanne of the scene they witnessed. "They were sitting on the floor, with no desks or chairs, or kneeling and using a bench as a table to write on. It was so warm in there — there was no air circulation, no fans. And we were there in the winter — I couldn't imagine what it would be like in summer months."
Joanne says they weren't sure exactly what they would find when they went to visit the school, and she had no idea what that visit would lead to. "The reason we went to the school was because I wanted to show Brittany something," she explains. "I wanted her to see the real world and give her a life experience. I thought we would be going to a small village school with maybe 40 children. But we didn't expect to see such extreme poverty, nor did we expect that this visit would change our lives."
Brittany was shocked at the contrast between this small, simple school and her own at home in Florida. What struck her most was one basic and essential thing that she had access to anytime she wanted, and that these kids often went without... water. "The school was dependent on water from the government, which I learned inconsistently sent water trucks to refill a holding tank at the school," Brittany recalls. "Often the tank was empty and classes resumed even though water wasn't available. I was greatly disturbed by this situation and thought of how at home I take water for granted."
Not having access to safe drinking water is a scary scenario. But it was more than that. Without water, the school's gardens — often the only source of food for the students — dried up and refused to grow anything at all. Without water, students couldn't wash their hands, and illnesses spread rapidly and unnecessarily among the children. Without water, students and their families often went on long hikes in search of finding an operational pump, which could be miles away. The lack of this basic necessity was a massive barrier between the students of Beretta Primary and their ability to learn.
Brittany and Joanne spent a full day at the school, touring the classrooms and interacting with the students. That night, back at their lodgings in Limpopo, neither of the Youngs could stop thinking about what they had seen. Brittany tried to explain it to her friends back home via instant messenger.
"I looked over her shoulder and I saw what she'd written," says Joanne. "'What I saw today will affect me for the rest of my life,' she had typed. So we sat down and talked about it, and what we could do to help."
During their tour of the school, they'd asked the principal what one thing would really improve learning conditions. The simple answer, of course, was water, and that was what Joanne and Brittany decided to focus on. Joanne promised that she and her husband Richard would match any funds Brittany could raise at school, and that with that money they would build a well in Acornhoek. So that autumn when she began her first year of high school, Brittany threw herself wholeheartedly into fundraising. "I started by producing a public service announcement that was shown at school to appeal for donations. I also wrote letters to parents," Brittany says. "I was moved to give the students of Beretta Primary running water so they could spend more time focusing on their education."
A few months later, Brittany had drummed up $5,000 dollars. Joanne, true to her word, matched that amount, and in January 2006 they wired $10,000 to the South African friends they'd put in charge of building the well at Beretta. By May of the same year, the well was up and running.
"After the well was put in, we sent along some shoes we'd collected, and I honestly thought that was the end of it," Joanne remembers. "But that summer, Brittany convinced me that we needed to go back to see how the school had changed after the well was put in. So we went, and we witnessed a transformation."
The garden plots had grown and were full of flourishing, edible plant life. The crops brought in more than enough food to feed the students, which meant the school could sell some of their produce and use the extra funds to continue improving the facility. Joanne says the morale of the students and teachers was improved from their first visit, and that everyone was grateful. "They were very proud of their school and the big, beautiful garden," she smiles. "The change was evident in everything."
Brittany and her friends produced a documentary called Water about the transformation of the school that summer. And by the time they returned home, she and her mother had both decided that their mission in Africa was just beginning. "I talked my husband into building a clinic, so the kids could have regular medical care," Joanne says. "And Brittany wanted a library, so we started raising money and holding book drives to build that too."
"The health clinic that we constructed operates in partnership with South African Medical Expeditions, which stocks the clinic and cares for the children," says Brittany. "We have seen a significant decrease in cases of the flu, ringworm, and fungus at Beretta since August 2008 [when the clinic opened]. The library, which is attached to the clinic, carries 800 books from my high school and five computers donated from a local Rotary Club in South Africa."
Playing a major role in improving the conditions at one African school was inspiring, and Brittany thought other struggling rural schools deserved the same chances as Beretta Primary. So, in 2007, the charity A Spring of Hope was born. Brittany took on the role of president and founder — handling communication on the website and day-to-day club activities, and Joanne assumed the administrative side — managing records and payments and the location of new well installations. And the rest, they say, was history.
"Our goal is to empower small, struggling rural schools in Sub-Saharan Africa," says Brittany of their mandate. "Our water projects impact thousands: from the students to their families to school neighbors. We are continuing to find more and more partnerships as we keep growing. We received a $130,000 grant from Chase Bank this past summer, allowing us to grow and help people in ways we never thought possible before."
Eventually, the Youngs brought their harness horses in on the action. In 2008, Richard Young started racing a colt named after the charity, and vowed that all proceeds from the horse's career would help the charity build new wells at new schools. A Spring of Hope — the horse — raised about $20,000 before he died as a result of complications from gelding.
After trying again with another horse who never ended up racing, Joanne explains that while they might race one horse for the charity this year, they've also considered putting on their own race to benefit the charity with their extremely successful three-year-old filly Put On A Show. The speedy pacer, who has banked nearly $2 million lifetime, won 12 of 16 starts in 2010 and was just recently named the New Jersey Horse of the Year. She's also on the ballot as a nominee to take home an O'Brien at the end of January.
Now 19, Brittany runs a large chapter of A Spring of Hope at the University of Pennsylvania while pursuing a double major in English and African Studies. She's been to South Africa four times to see what kind of changes her passion has brought the poor students of that region. Joanne is continuing to fundraise and plan new wells. Their most recent well installation took place late this fall in rural Uganda.
"We believe that if we can improve schools by providing water, students will go on to more schooling and make something of their lives," says Joanne. "We believe those students will then come back to the communities where they were educated and help their families and friends. As for Brittany, this is her life ... changing their lives."
Sidebar:
It was recently announced that Joanne Young will receive this year's January Davies Humanitarian Award from the U.S. Harness Writers Association for the foundation's outstanding work. To learn more about the accomplishments of the Young family and the work of their foundation and supporters, please visit http://aspringofhope.org.