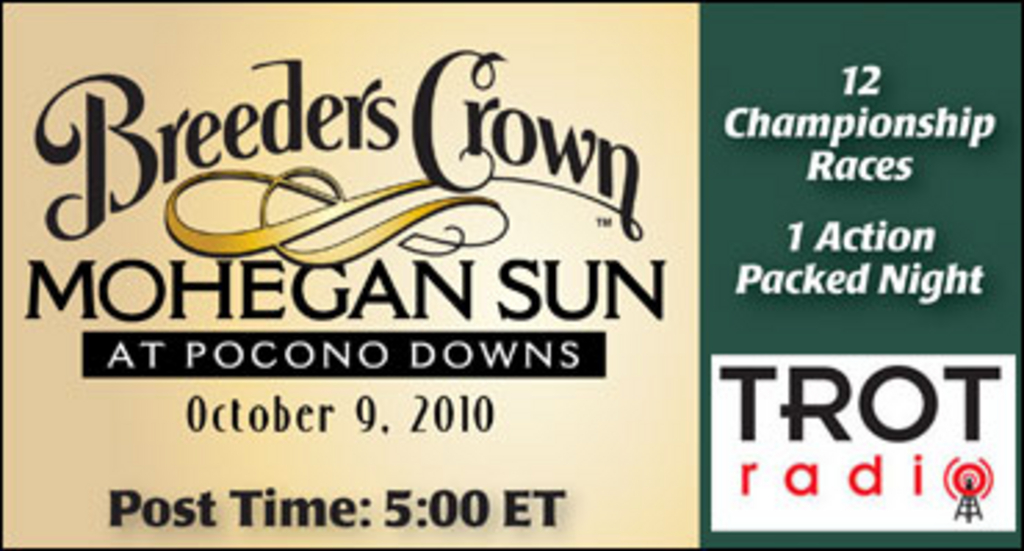 With 12 of the finest fields harness racing has to offer, this week's Trot Radio gets the inside scoop from some of North America's top handicappers for the lucrative Breeders Crown finals set for Saturday
, October 9 at Mohegan Sun Pocono.
In this special round table discussion, Trot Radio's Norm Borg is joined by Western Fair's Greg Blanchard, The Meadowlands' Ken Warkentin and Pocono's John Zimich.
To obtain a printable version of the 14-race program, click here.
Click on the episode title below to listen.