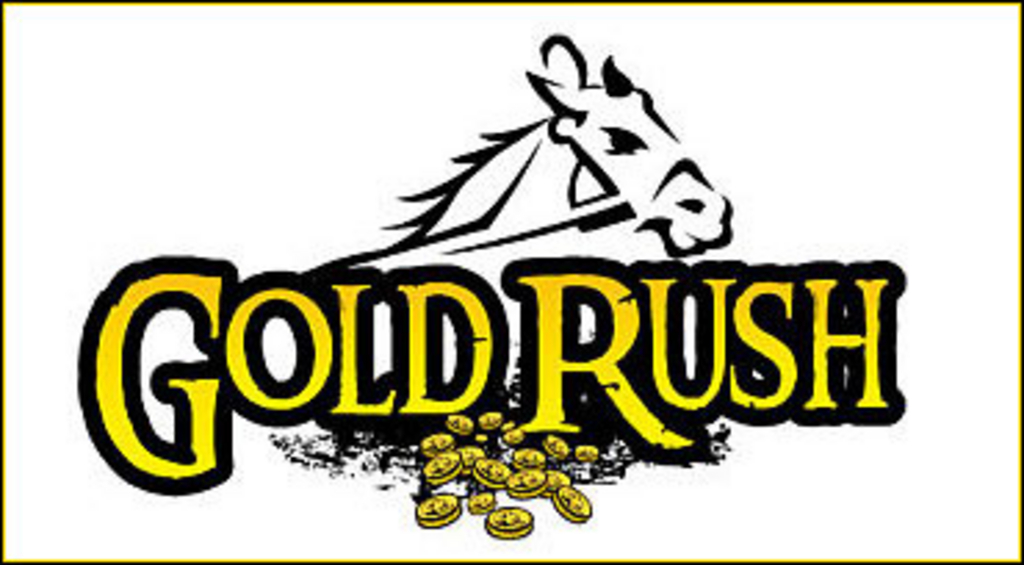 Ontario-sired stars converged at Georgian Downs for the third annual Gold Rush on Saturday, July 10 featuring four Ontario Sires Stakes Gold Finals for three-year-olds and four Masters Stakes Finals for aged horses
. Full recaps of all the stakes action at the Innisfil oval can be found right here.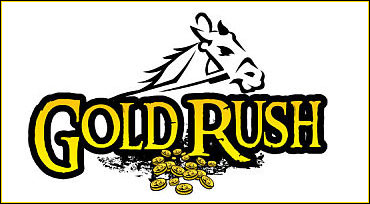 The 12-race card featured more than $1 million in purses making it one of the richest programs of the year for Ontario-sired horses.
$130,000 Ontario Sires Stakes Gold Final - Three-Year-Old Filly Trot
Fresh off a 1:55.2 track record for three-year-old trotting fillies in her elimination last week, Cross Of Lorraine returned to the Innisfil oval to lower that mark by one full second on Saturday in the $130,000 Ontario Sires Stakes Gold Final.
With Paul MacKenzie in the bike, the daughter of Angus Hall-Katya Hanover cleared the lead in front of fellow elimination winner Ipromisenottotell (Phil Hudon) before the opening quarter in :27-seconds and proceeded to the half in :56.2 and three-quarters in 1:24.4 turning back first over Emmylou Who (Lyle MacArthur).
As 3-2 favourite Cross Of Lorraine turned for home, Ipromisenottotell pulled the pocket but Cross Of Lorraine was untouchable as she hit the wire with three lengths to spare in 1:54.2. The time of the mile was also a new Canadian record for a three-year-old trotting fillies on a five-eighths mile oval and eclispsed the all-age female trotting record. Ipromisenottotell finished second with Kenu Dance (Roger Mayotte) coming on for third.
"She raced good last week too and Carl [trainer Carl Jamieson] did a lovely job with her. Tonight she wanted to do her job," said MacKenzie in a post-race interview with Chris Roberts. "She kicked into another gear [coming for home]. I thought Phil was going to give me a real good run at the top of the stretch but she kicked in and trotted right down to the wire strong."
Cross Of Lorraine paid $5.00 for the win. She is trained and owned in part by Carl Jamieson, who was racing in NYSS at Buffalo Raceway this evening. Thomas Kyron of Toronto and Hope Johnson of London, ON also share ownership of the filly, who boosted her 2010 earnings to $106,600 in winning for the fifth time in seven tries.
"We were keeping our fingers crossed," laughed Johnson. "Carl has just done an exceptional job last week and this week and we're really happy. I want to congratulate Carl."
"It could be a big season and we're hoping it will be," added Kyron.
$130,000 Ontario Sires Stakes Gold Final - Three-Year-Old Filly Pace
Favourite Tiz To Dream fashioned a front-end score to deliver on her pari-mutuel promise in the $130,000 Ontario Sires Stakes Gold Final for three-year-old filly pacers Saturday at Georgian Downs.
Fresh off a 1:51.2 track record performance in her elimination, Tiz To Dream left from Post 4 and made her way to the lead under the guidance of Doug McNair. She cleared in front of early leaver Precious Cammill (Randy Waples) past the :26.2 first quarter and rolled past the remaining stations of :55.2 and 1:24.1 en route to victory in 1:52.3. Landfairlastchance (Phil Hudon) finished second over Precious Cammill.
Tiz To Dream paid $3.10 to win as the 1-2 popular choice.
"We raced her a couple times on the front end when she started out," explained Doug McNair. "She likes it better up there. We had to race her from off the pace a month ago and she came home in [:26.3] and raced real good that day but we didn't want to take any chances today."
"She's been coming around in her last couple of starts. She was tying up there a little bit at the start of the year but she's coming around. She doesn't stop."
The daughter of Grinfromeartoear-Extreme Dream, who was an OSS Gold champion and banked over $313,000 as a two-year-old, picked up her fourth win in seven 2010 outings and pushed her earnings to $147,500. She is trained by Gregg McNair, who also shares ownership with Paul Kidd of Guelph, ON.
When asked where his filly fits right now in the Ontario picture, Doug said she ranks pretty high up. "There's that one of Casie Coleman's that she has trouble with, Western Silk, but she's just as good as the rest of them. She showed it tonight, last week and before so hopefully she stays sound and healthy and she should be fine."
$113,000 Masters Stakes Final - Older Trotting Horses
Misterizi angled out wide around the final turn and wore down pacesetter Define The World to win the $113,000 Masters Stakes Final for trotting horses.
With the scratch of elimination winner Maple Leaf Buddy, Define The World (Paul MacDonell) drew in and dueled with the other elim winner, Lubbock (Trevor Ritchie), around the first turn in a :26.4 opening quarter. With Define The World insisting on controlling the pace, Lubbock finally took back to fill the pocket.
Define The World raced past the half in :55.4 while Lubbock moved back out and applied pressure past three-quarters in 1:25.3, but driver Rick Zeron fired Misterizi, who sat fifth for most of the mile, three-wide around the turn to wear down the pacesetter and kick away by over three lengths to score in 1:54 flat.
Define The World stayed for second with Lubbock finishing third.
Misterizi paid $6.30 to win as the 2-1 third choice. The seven-year-old son of Mr Lavec-Ramerizi picked up his first win of the season after finishing second in his elimination last week.
"He hit a rough road there for quite a few months," admitted Zeron. "But they got him back on track working with the blacksmith. He qualified twice and was just average and last week he finished second and I didn't like the way he trotted. We discussed it and thought we'd try it from off the pace and the trip worked out tonight."
The victory was Misterizi's 15th of his career and lifted his bankroll to $520,407 for trainer Tony Montini. Albina Montini of Acton, Eazy Racing of Mississauga and Paul Giammichele of Burlington, ON share ownership of the bay.
$122,000 Masters Stakes Final - Older Pacing Horses
Bigtime Ball rebounded in his return to Georgian Downs on Saturday night in the $122,000 Masters Stakes Final for older pacing horses.
Coming off a fifth-place finish in the Des Smith Classic on June 27 at Rideau Carleton Raceway and fourth-place finish in his Master Stakes elimination one week ago, Georgian Downs' track record holder, Bigtime Ball, bounced back as he rolled to the lead from Post 5 and carved out panels of :26.4, :55 and 1:22.3 en route to a 1:50.2 victory. Stonebridge Terror (Mike Saftic) finished second off a pocket trip, one and three-quarter lengths behind, and elimination winner Keystone Horatio (Randy Waples) rounded out the top three.
"He comes to play every night and for a racehorse, he's the definition of a 'war horse'," said Bigtime Ball's regular reinsman Paul MacDonell following the win.
"He's the best that way [on the front]. It just looked like he could maybe make the front pretty quick and he did so it's better to have a little more control for yourself."
When asked about Bigtime Ball's performance in the Des Smith, MacDonell said, "He got into a place where I didn't want him to be. We got parked past the quarter and then even further on to three-eighths and it took a toll on him but he battled back and here he is tonight."
The six-year-old son of Presidential Ball-Keystone Trinidad, who is trained, owned and bred by Gord Irwin of Cobourg, ON, has won half of his 12 starts this season for earnings totaling $208,000. Lifetime, the 2009 O'Brien Award winner has won 33 races in 73 starts banking $1,309,173.
"He's a very durable horse, he has no issues really. I think his next major race is the Canadian Pacing Derby and then maybe a week or two off after this."
$130,000 Ontario Sires Stakes Gold Final - Three-Year-Old Colt Trot
Dontgetinhisway surged past elimination winners Windsun Galaxie and Text Me to win the $130,000 Ontario Sires Stakes Gold Final for three-year-old trotting colts on Saturday at Georgian Downs.
Thro Time (Brad Kramer) left sharply from Post 7 leading to the first quarter in :27.2, but elimination winner Windsun Galaxie (Paul MacDonell) moved underway from third to take over before the :57.2 half.
Down the backstretch, 4-5 favourite Text Me (Randy Waples), the other elim winner, went three-deep around Arriba Amigo (Trevor Ritchie) and Dontgetinhisway, and moved up to collar the leader at the 1:26.3 third quarter.
Windsun Galaxie and Text Me battled around the final turn and into the stretch, but Dontgetinhisway and Rick Zeron rallied from off cover with a :27.4 final frame to pass them both on the far outside and score in 1:54.4. Windsun Galaxie and Text Me finished second and third.
"From the three-quarter pole on I was fine. From the half on I wasn't so sure. I didn't think we were going to get out," said winning trainer Tony O'Sullivan. "When he's on a helmet, this horse has such a burst of speed. I thought he was as good as the two he was following and if he could get out I thought we'd win it.
The gelded son of Striking Sahbra-Sloppy Kisses, who made only one start as a freshman, picked up his second win in eight starts this season and watched his bankroll climb to $113,730. He is owned by Toronto's Rumdum Stable.
"I'm very high on this horse. He should have won the last Gold final [on May 31 at Mohawk where he finished fourth], but he actually came out of it sick. Tonight he was on his game and I think he's going to be a very good horse.
"I think he'll get better, he is very, very green and he's lightly raced. He still doesn't really know what to do yet and we're racing a certain way purposely. I think as long as he stays healthy and sound we'll have a very good year."
$118,000 Masters Stakes Final - Aged Trotting Mares
Two-time O'Brien Award winner Elusive Desire took down the track and Canadian record for aged trotting mares with her 1:54.2 winning effort in her respective $118,000 Masters Stakes Final at Georgian Downs on Saturday night.
Countess Stormont (Jonathan Drury) took early control of the field from the rail and put up the first quarter in :27.2 before elimination winner and fan favourite Friendly Amigo (Trevor Ritchie) rolled out in front. Her lead was short lived, however, as Allmar Surprise (Jack Moiseyev), parked out from Post 9, rolled to the top and reached the half in :56.
Down the backstretch, Paul MacDonell made the winning move sending the other elimination winner, millionaire Elusive Desire, after the lead. She cleared after the 1:25 three-quarters mark and cruised home to win by five and three-quarter lengths in 1:54.2, lowering Snazzy Millie's track and Canadian record by one-fifth of a second. The mile also equaled the all-age Canadian record for female trotters.
Elusive Desire, the 8-5 second choice, paid $5.40 to win for the second time in four starts this year. Her earnings climbed to $71,000 for 2010 and $1,357,848 lifetime.
"It was a very tough trip, not her style really but she's got a great heart and determination," said trainer Mike Keeling in the winner's circle.
"I think [she is rounding back into form]. You can just take those first few starts and throw them out," said Keeling of her first two off-the-board finishes this season. "We knew we couldn't race her the way she likes to race [in those starts], she just wasn't ready so we just kind of had to grin and bear it. I know there's people that got talking but that's the business and she is a good horse."
The four-year-old daughter of Angus Hall-Valley Amber is owned by P C Wellwood Enterprises Inc. of Cambridge, H. Charles Armstrong of Brampton and Robert Fasken of Oakville, ON.
"We have six days until the Armbro Flight elims and hopefully we can have her ready for that," continued Keeling. "With Armstrong owning a piece of her and having a real shot at that would be kind of a kick for everybody. Then we move stateside."
$130,000 Ontario Sires Stakes Gold Final - Three-Year-Old Colt Pace
Broadies Song made a big move at the third quarter to earn his first stakes victory in the $130,000 Ontario Sires Stakes Gold Final for three-year-old pacing colts, and provide driver Rick Zeron with his third big win of the night on Saturday at Georgian Downs.
Outside starter Cajon Thunder (Simon Allard) fought elimination winner Big Bay Point (Robert Shepherd) for the lead during a :26-second opening quarter. Big Bay Point let his rival pass before removing in front of the grandstand.
As he rolled past the half in :54.2, Code Word (Paul MacDonell) moved first up from fourth with BP Chimo (Phil Hudon), also an elim winner, following. Big Bay Point maintained his lead past three-quarters in 1:22.3 but succumbed to a pair of late-closers down the stretch.
Sitting sixth for most of the mile, Broadies Song and Zeron went wide past the third quarter mark and kicked home in :27.3 to prevail in a career-best 1:51. The time of the mile lowered the track record for three-year-old pacing geldings held by Giddy Up Lucky, Primary Purpose and Twin B Warrior by one-fifth of a second. Twin B Warrior (Randy Waples) rallied from last to finish second, two and a half lengths behind, with Big Bay Point settling for third.
"He almost shot the turn coming out of there when I tipped him out three-deep," said Zeron, who also trains the winner. "He was coming out and I had to bring him back in because he was pacing so fast coming out of the last turn. And I had to hunt down Shepherd because I told him all night I was going to hunt him down so I had to do that.
"My colt was just phenomenal," continued Zeron. "He stood out last week. He did a lot of work, he was parked out a half a mile [and finished second by a neck], and tonight he got out and stood up and became the gentleman he's supposed to be."
Unraced at two, Broadies Song, who made a break in his past Georgian start in the Upper Canada Cup on May 29, has put together a record of 3-3-2 in 10 starts for earnings totaling $117,450.
"I really felt sorry for my son [Scott, driving in the Upper Canada Cup], because he got jammed up coming around the first turn and made a miscue. I really believe if he didn't make that miscue he would have gobbled them up and got all the coin that night."
Broadies Song paid $9.90 to win tonight as the 7-2 third choice. The son of Camluck-Hawaiian Dancer is owned by E. Stephen Scarff of Halifax, NS and the Turnkey Stables of Hamilton, ON.
"I just hope that Steve is watching at home and I want to give him a high five because he sent this colt to me last year when he was making breaks and having a little bit of problems with him and he stuck with me and I'm pretty happy for it."
$110,000 Masters Stakes Final - Aged Pacing Mares
Dreamfair Eternal blazed to victory Saturday night in the $110,000 Masters Stakes Final for aged pacing mares in 1:50.4 equaling Georgian Downs' track record and the Canadian record on a five-eighths mile oval.
Dreamfair Eternal and driver Randy Waples advanced to the lead from fifth after Voelz Hanover (Mario Baillargeon) put up a :26.4 first quarter. The heavy 1-9 favourite then rolled past the half in :55 and three-quarters in 1:22.4 en route to a two and a quarter length triumph. The time of the mile equaled her own track and Canadian record, which she shares with Invitro. Voelz Hanover followed for second and To Helen Back (Mike Saftic) finished third.
Dreamfair Eternal paid $2.30 to win. The six-year-old daughter of Camluck-J Cs Nathalie joined harness racing's millionaire's club as the lion's share of the purse pushed her bankroll to $1,017,915.
"I've been lucky enough to drive a lot of great horses over the course of my career and she ranks right at the top," said Waples in a post-race interview. "The connections keep her unbelievable every week. Sometimes it takes a great horse to make an average driver look like he knows what he's doing and that's what she does every week. She's just a phenomenal horse, I feel like I'm driving LeBron James."
Dreamfair Eternal has won seven times in nine starts this year with two second-place finishes to earn $251,500. Her only losses came in her season's debut in an Open at Woodbine and the Ellamony Stakes at Flamboro Downs on June 19.
"She just wont quit. She doesn't know how to lose and basically the only times that she lost was when I made her lose. I don't like to lose either but it just works out that way sometimes. Unfortunately, she drew the eight-hole [in the Ellamony] and there was a lot of traffic that night and it just seemed that every time I tried to make a move another horse would move out in front of me. It was an incredible mile and she ended up finishing second. I think what's even more incredible is she could go that mile and then come back her next start [the Masters Prep] and win. She came back and she was just the same mare with the same determination, grit and everything."
Pat Fletcher trains the 2009 O'Brien Award winner for breeder John Lamers of Ingersoll, ON.
"I've been so fortunate to drive her and hook up with John Lamers," added Waples. "We've had a lot of luck together. He's a great guy to drive for. I've given him some really stinker drives and not one time has he ever been cross with me or anything like that. He's always put out great horses. I've known Pat for a long time too. It just astounds me that they can have this horse so great every week. Like I said, I'm just along for the ride. She almost makes me want to cry. She really does."
To view Saturday's results, click here