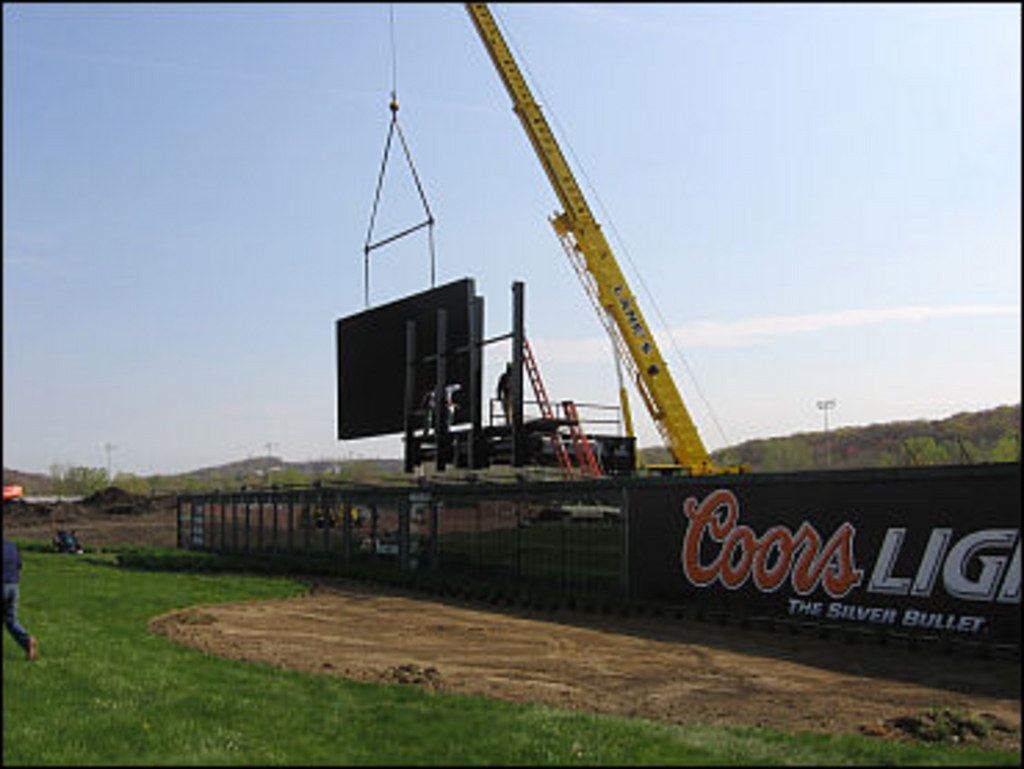 On Thursday, April 15, workers from Lamar Advertising and Yesco Elecronics installed a jumbo television screen atop the tote board at Pocono Downs.
The screen, 16 x 30 feet and weighing 5,500 pounds, will be utilized for live harness racing and summer concerts.
Costing a total of approximately $200,000, the screen is expected to be put in use sometime next week and is part of an infield improvement project at the racetrack.
(With files from Pocono)