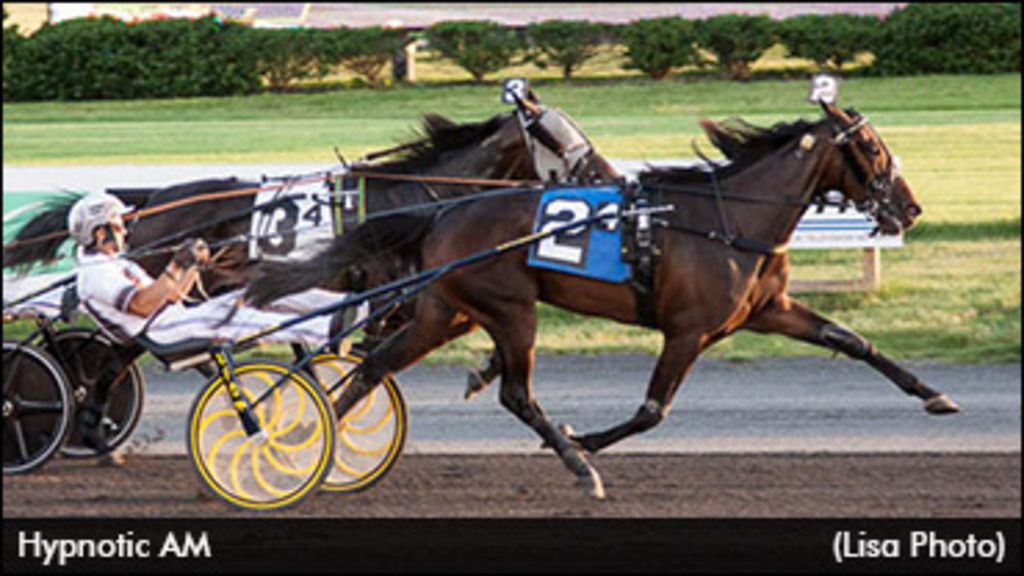 Female trotter Hypnotic AM, who won the 2019 Jim Doherty Memorial and earned $1.49 million lifetime, has been retired and will be bred to star French stallion Ready Cash, trainer Marcus Melander said.
The five-year-old, owned by Courant Inc., was expected last week in France, where Ready Cash stands at Haras de Bouttemont.
For her career, Hypnotic AM won 13 of 37 races and finished among the top three a total of 28 times. In addition to winning the Doherty, she captured New York Sire Stakes championships at ages two and three and a Kentucky Sire Stakes final at three.
She had second-place finishes in the 2020 Hambletonian Oaks, Kentucky Filly Futurity, and Harry M. Zweig Memorial for three-year-old fillies as well as in the 2021 Hambletonian Maturity and Graduate Series final. She was third in the Breeders Crown at age two.
Overall, she earned a paycheque in all but two starts, and was no worse than fourth in 23 of 24 career races on the Grand Circuit.
"She had a fabulous career," said Melander. "She raced against the best ones from (ages) two to four and she never really threw in a bad race."
Hypnotic AM's best win time, 1:50.3, came in a preliminary leg of the Graduate Series at The Meadowlands last June as she defeated six male rivals including eventual Hambletonian Maturity champion Beads and returning Dan Patch Award-recipient Amigo Volo.
"She had it all," said Melander. "She could go around the small tracks, the big tracks; her gait was phenomenal. She raced early on those half-mile tracks in New York, and she went around those turns like she'd never done anything else. She also had the strength; she won the Jim Doherty first-over. She was just a very, very nice horse."
Hypnotic AM, bred by Courant A B, is a daughter of Chapter Seven out of Daydream AM S.
"I think Ready Cash will fit her very good," said Melander. "It will be very interesting to see her offspring in the future."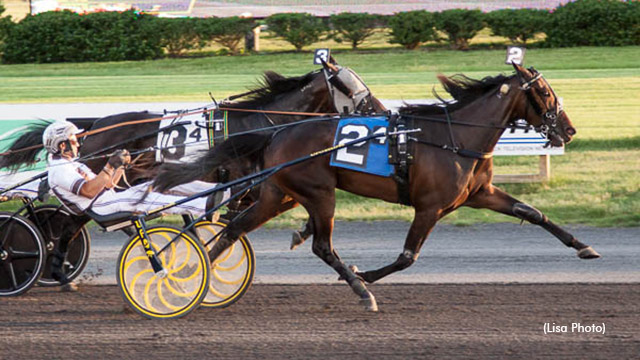 (With files from USTA)