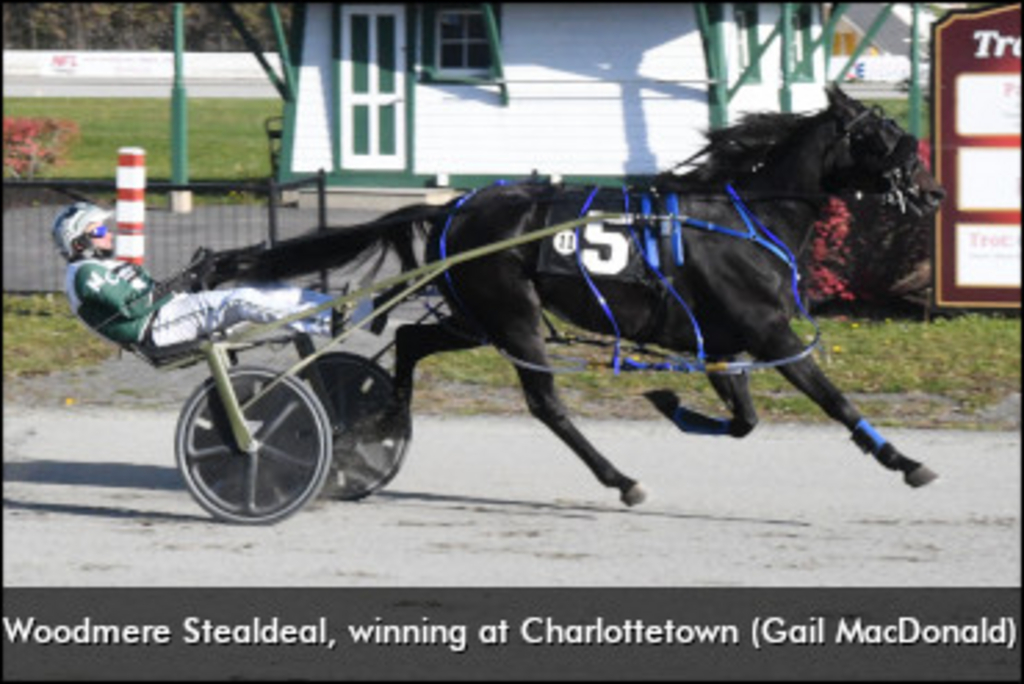 Woodmere Stealdeal came to play in Home Hardware Maritime Breeders action Saturday (Oct. 30) at Red Shores Racetrack and Casino at the Charlottetown Driving Park.
With Marc Campbell at the controls, the Danny Romo-trained son of Steelhead Hanover sat last in the field of five but was the first one to the wire in 1:52.4 to win his $17,100 Maritime Breeders division for three-year-old pacing colts. Bettim Again (Paul Pangille) set the tempo and had to settle for second after the sweep to the lead by Woodmere Stealdeal. Woodmere Stealdeal is owned by Robert Sumarah, Kevin Dorey, Glenn MacDonald and Frank Brundle.
Rotten Ronnie (Redmond Doucet) reached up in the final strides to win in 1:54.4 in the other colt split for trainer Lennan MacIsaac and owners Andy Stewart and Redmond Doucet Sr.
Tobins Brownie won the grudge match in her $17,300 Maritime Breeders three-year-old filly division winning over Mystifying (Darryl MacLean) in 1:55.2. David Dowling trains and drives the daughter of Stonebridge Terror for owners Alex Quinn, Carl Peterson, Amy Lakie and Brittany Watts.
Woodmere Vanish circled up to win her Maritime Breeders division in 1:56.1 for trainer-driver Langille and owners Wayne MacRae and Debbie Francis.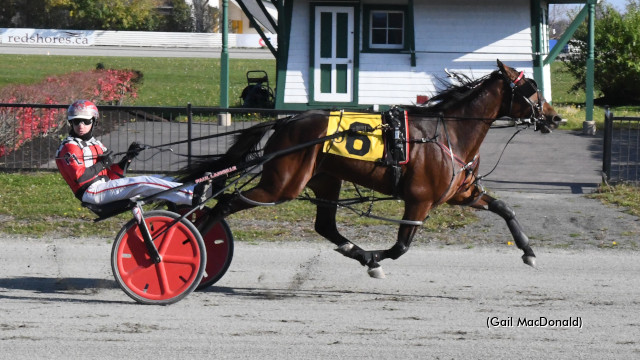 Mc Pat, with Adam Merner in the bike, captured the preferred pace in 1:54.4. The Gilles Barrieau trainee is owned by Everette Hanson, Maugerville, N.B. and Donald Stevenson, Fredericton, N.B. Moonwriter (Dowling) and Cowboy Logic (Steven Shepherd) completed the traciator.
Romo and Campbell teamed up for two wins on the day as Imalookertoo won the finale in 1:54.1, with the wager hitting $60,483.
Live harness racing continues in P.E.I. Monday evening at 6:30 p.m. at Red Shores Summerside. For race replays and more go to Redshores.ca. To view the results from Saturday's card, click the following link: Saturday Results - Charlottetown Driving Park.
(Red Shores)