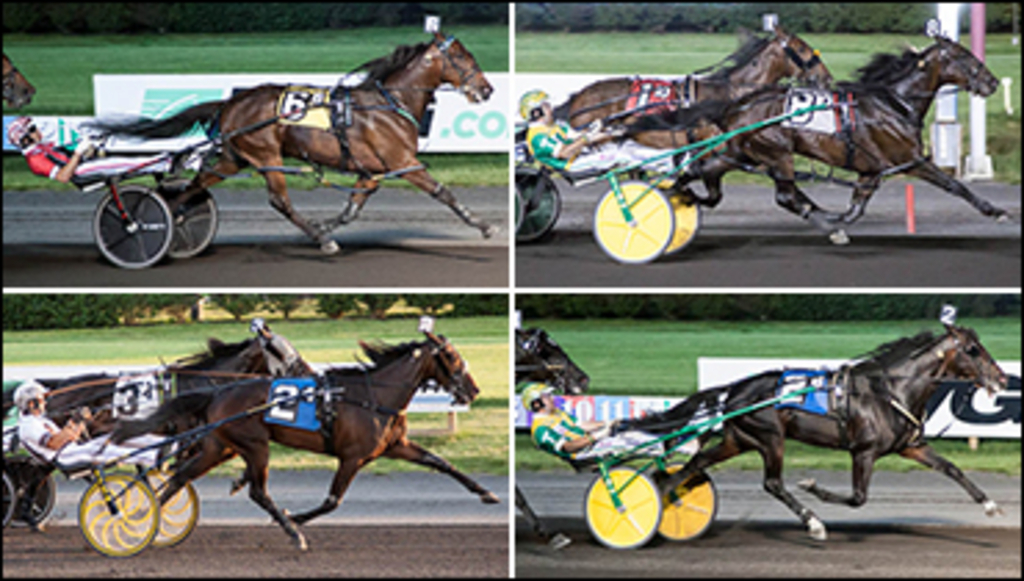 Graduate Series action continued at The Meadowlands on Saturday (June 5) as the pacers sparred in their third preliminary and the trotters contested in their second.
With swift fractions laid in the first half, a methodical grind for Captain Barbossa transpired into a track-record effort in the opening division of the Graduate Pace.
Tattoo Artist towered over the field with the most speed as Poseidon Seelster barreled into second and Captain Barbossa settled into third. Past the first quarter in :25.3, Poseidon Seelster raced anxiously in the pocket before circling to the front in a :52.4 half as driver Dexter Dunn edged Captain Barbossa off the cones.
Poseidon Seelster slowed the pace into the final turn while Captain Barbossa crept closer with Warrawee Vital and Sandbetweenmytoes in tow. By three-quarters in 1:20.1, Poseidon Seelster folded as Captain Barbossa slid to the lead. Warrawee Vital gave chase off cover but settled for second, by three-quarter lengths, in a 1:47.1 mile – a track-record for four-year-old pacing geldings and a national season's mark. Sandbetweenmytoes took third with Seriously Hanover fourth.
"He's a cool horse to drive," said winning pilot Dexter Dunn after the race. "The fractions set up for a fast mile."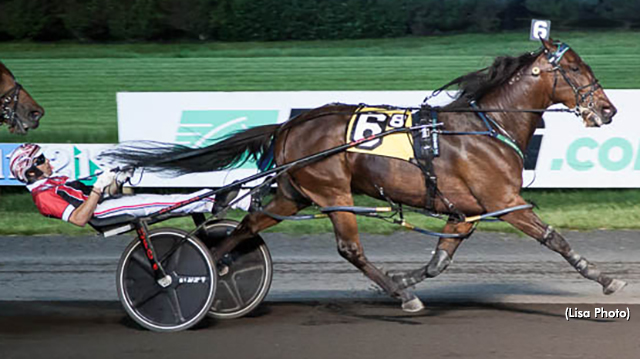 Trained by Tony Alagna for owners Robert LeBlanc, David Anderson and Alagnafrankinthegym Stable, Captain Barbossa won his third race from five starts this season and his seventh from 38 overall. The four-year-old gelding by Captaintreacherous has banked $533,438 and paid $8.20 to win.
Driver Tim Tetrick applied similar marching orders when he hustled Allywag Hanover uncovered to a 1:48.1 victory in the other division of the Graduate Pace.
Cattlewash cleared control to a :27 first quarter as Ruthless Hanover swept out of third towards the front. Once on the lead, Ruthless Hanover strolled past the half in :54.3 while Tetrick readied Allywag Hanover off the pegs for a far-turn blitz. The Brett Pelling trainee charged to within a length of the lead passing three-quarters in 1:22.3 and downed the 4-5 favourite through the stretch to win. Splash Brother, off a second over trip, finished in a dead heat for third with pocket-popper Cattlewash.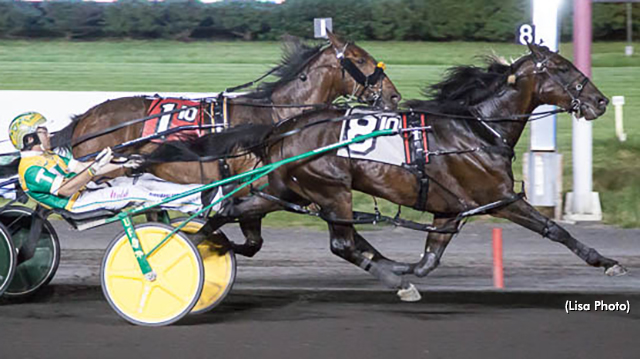 "Today, he toughed it out pretty good," said driver Tim Tetrick after the race. "I raced him like a sports car. I was hoping to get cover but nobody was pulling. My horse outfought [Ruthless Hanover] tonight."
Winning his 10th race from 27 starts, Allywag Hanover has earned $297,668 for owner Allywag Stable. The four-year-old Captaintreacherous gelding paid $16.20 to win.
Hypnotic AM hustled off a pocket trip to down 4-5 favourite Beads in the opening division of the Graduate Trot.
Amigo Volo rushed to the front early as Hypnotic AM floated off the wings, with driver Brian Sears soon sending his mare after the lead by a :28 first quarter. Hypnotic AM cleared control into the backstretch as Beads, racing wide into the first turn, slowly slid uncovered to take the lead before a :55.2 half.
Get Legs got underway circling the final turn and gained ground as Hypnotic AM squeezed out of the pocket by three-quarters in 1:23.4. Beads maintained control off the turn but Hypnotic AM, once gathering her momentum, edged a half-length by the stubborn pacesetter to stop the clock in 1:50.3 while Amigo Volo rallied for third and Get Legs held fourth.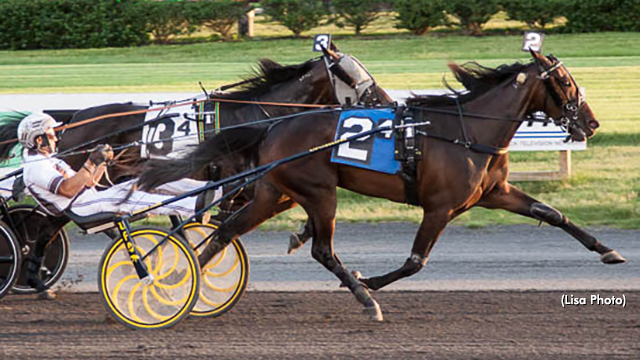 "She's not a real big filly but she's flawlessly gaited," Sears said after the race. "With a trip like she got, she always shows up."
A four-year-old mare by Chapter Seven, Hypnotic AM won her 13th race from 25 starts, earning $1,195,584. Marcus Melander conditions the $5.80 winner for owner Courant Inc.
Its Academic commandeered his foes and forced 4-5 favourite Ready For Moni to chase after him as he withstood late-race pressure to win the second division in 1:51.
Passing the quarter in :27.4, Its Academic pocketed Emma Town Bud while Ready For Moni landed in fourth. The public choice then edged off the pylons by a :56 half and rolled towards the temposetter, ranging within a length of the lead at three-quarters in 1:24.1. But Ready For Moni stalled as Its Academic rebuffed his challenge and held firm to the finish to win by three-quarter lengths. Sermon swept from last for third with Play Trix On Me taking fourth.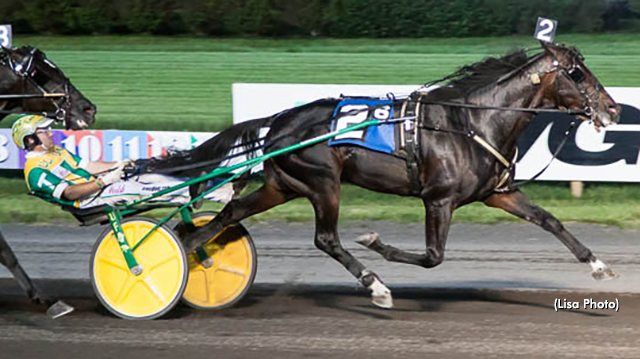 Owned by Brad Grant, Its Academic won his fifth race from 10 starts this season and his 18th from 34 overall, earning $618,688. Ron Burke trains the four-year-old son of Uncle Peter while Tim Tetrick drove the $4.40 winner.
THAT'S 20, HONEY: All-source wagering totaled $4,047,250, upping The Big M's streak of programs with a handle of over $3 million to 20. Of the 45 race cards conducted in 2021, wagering has reached the $3-million plateau on 36 occasions.
The $4-million barrier has now been busted six times this year, and Saturday's action completed a $7-million weekend, the ninth time that has occurred in 2021.
The Late 50-cent Pick-4 saw total play of $144,278 to set a new season high.
A LITTLE MORE: Dunn and Tetrick led the driver's colony with three winners apiece. Alagna trained three to victory lane.
Racing resumes Friday (June 11) at 6:20 p.m. (EDT).
(with files from The Meadowlands)