Jujubee made a shambles of the field Wednesday (May 5) at The Meadows, drawing off to win the feature, a $10,100 Conditioned Trot, by four lengths for his seventh victory in 11 starts.
Jujubee entered the race off a win in the championship of a late-closing series and was hammered down to 3-5 as a result. The three-year-old son of Creatine-La Cantera lived to the billing, moving to the point before the half for Tony Hall and scoring in a career-best 1:54.2 over a "good" surface. Early-leader Walkingintherain and longshot Aunt Bee completed the ticket.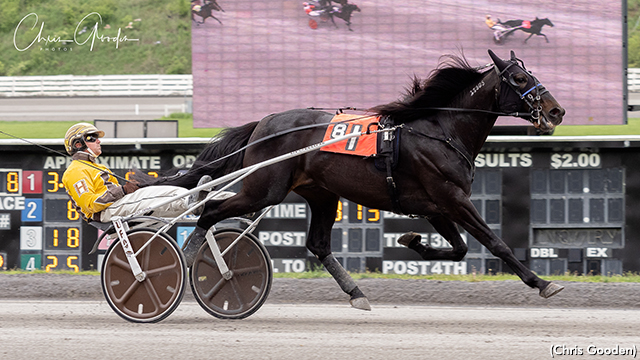 Greg Wright, Jr. trains Jujubee for Jon Erdner.
Trainer Dirk Simpson and Hall each enjoyed a double on the 13-race card.
Live racing at The Meadows continues Thursday (May 6), first post 12:45 p.m. (EDT).
(The Meadows)