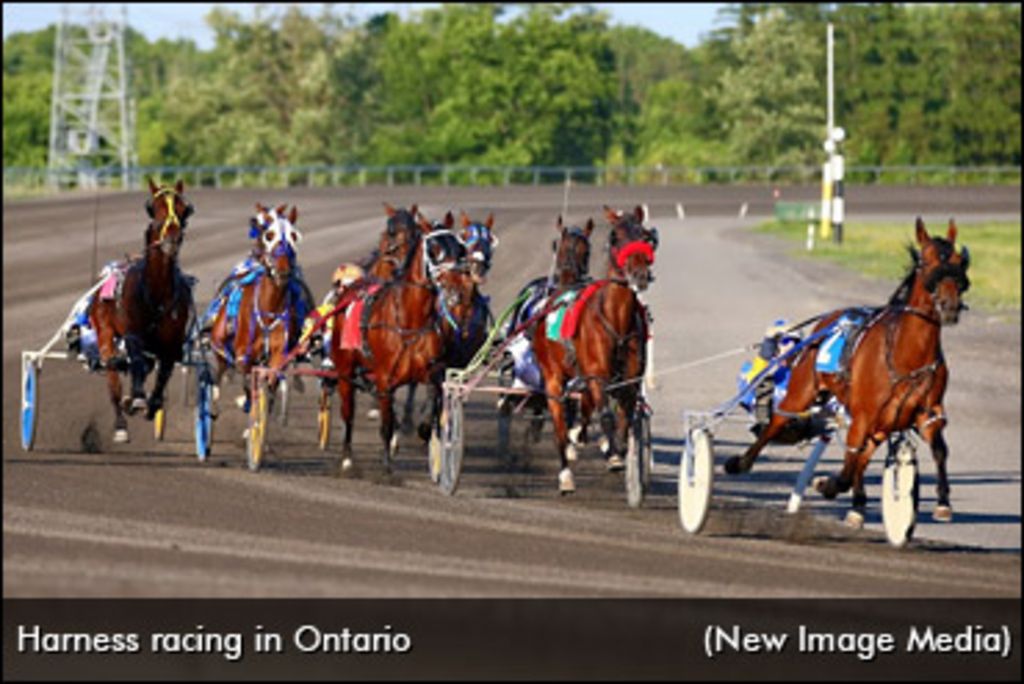 The Registrar of the Alcohol and Gaming Commission of Ontario (AGCO) is temporarily deleting Standardbred Rule 15.09(a), which requires that horses who are claimed in Ontario only race at tracks in the province for 60 days after being claimed, otherwise risking a monetary penalty or suspension.
To support industry participants and reduce burden for owners who claimed horses in the past 60 days with the intention of racing them in Ontario, the Registrar is temporarily deleting rule 15.09(a) until further notice, which will allow industry participants to opt to have their horses race outside of Ontario, without any penalties.
This temporary rule revision is a response to industry requests, and is intended to allow greater flexibility for race horse owners during the province-wide shutdown, beginning on April 3, 2021.
The AGCO will closely monitor the impacts of the temporary rule revision to determine how long it should remain in effect and to ensure it is meeting its desired outcomes.
Impacted Rules:
15.09(a) A claimed horse, regardless of ownership, shall only race at a track or tracks in the province of Ontario for the next 60 days, except where such a horse has been nominated to participate in an added money event before it was claimed. Any person who violates this rule shall be subject to a suspension or monetary penalty of 10% of the claiming price or 100% of the purse for each race, whichever is greater and the horse may be suspended. A claimant shall be held in violation of this rule if he or she disposes of the horse in any manner other than by claiming and the horse races outside of the province of Ontario within 60 days of the horse being claimed.
---
Le registrateur de la Commission des alcools et des jeux de l'Ontario (CAJO) supprime temporairement la règle 15.09 (a) du Règlement sur les courses de chevaux standardbred, qui exige que les chevaux réclamés en Ontario ne courent que sur les pistes de la province pendant 60 jours après avoir été réclamés, sous peine d'une pénalité monétaire ou d'une suspension.
Afin de soutenir les participants de l'industrie et de réduire le fardeau des propriétaires qui ont réclamé des chevaux au cours des 60 derniers jours avec l'intention de les faire courir en Ontario, le registrateur supprime temporairement la règle 15.09 (a) jusqu'à nouvel ordre, ce qui permettra aux participants de l'industrie de choisir de faire courir leurs chevaux à l'extérieur de l'Ontario, sans aucune pénalité.
Cette révision temporaire de la règle est une réponse aux demandes de l'industrie et vise à offrir une plus grande souplesse aux propriétaires de chevaux de course pendant la fermeture de la province, qui a débuté le 3 avril 2021.
La CAJO surveillera de près les répercussions de la révision temporaire des règles afin de déterminer combien de temps elle devrait rester en vigueur et de s'assurer qu'elle donne les résultats escomptés.
Règles touchées :
15.09 (a) Un cheval réclamé, peu importe sa propriété, doit courir seulement sur une ou des pistes de la province de l'Ontario pour les 60 jours suivants, sauf si le cheval a été sélectionné pour participer à une course comportant des sommes ajoutées avant sa réclamation. Toute personne qui enfreint cette règle est passible d'une suspension ou d'une sanction pécuniaire de 10 % du prix de réclamation ou de 100 % de la bourse pour chaque course, selon le montant le plus élevé, et le cheval peut être suspendu. Une personne est considérée comme ayant enfreint la présente règle si elle fait courir le cheval dans une course autre qu'une course à réclamer et si le cheval participe à des courses à l'extérieur de la province de l'Ontario dans les 60 jours de sa réclamation.
(AGCO)