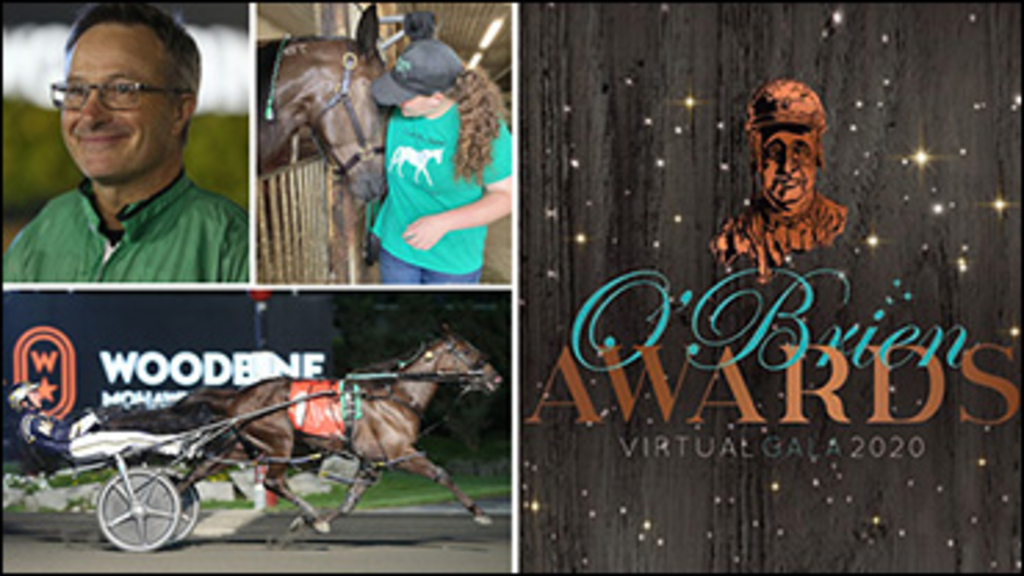 Business as usual for trainer John Pentland grew into a pleasant surprise and, with matured management, culminated into a nomination for the highest honour a Standardbred in Canada can receive.
"It was just a trip to Harrisburg to buy one horse," Pentland said of buying Lauras Love as a yearling. "She wasn't any specific horse, just a horse marked on [my] catalog to look at. Betterthancheddar out of a Western Hanover-line mare, representing Powerful Chris' breeding. I bought this filly, didn't pay too much, about $18,000. So I didn't really make much of an attempt to piece her out. She was just a horse at Harrisburg. I liked her, but that's all she was."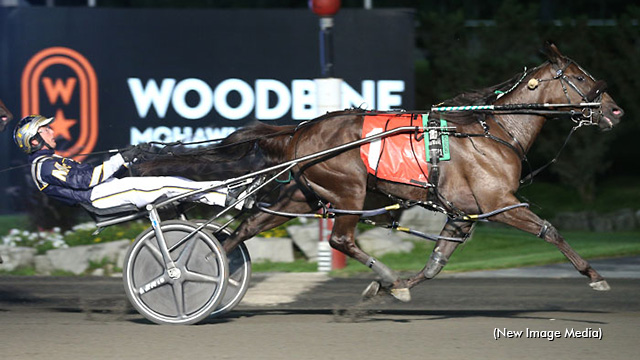 And now, after a three-year-old campaign where she hit the board in 16 of 20 tries and banked $331,853, Lauras Love finds herself as one of the finalists for O'Brien Three-Year-Old Pacing Filly of the Year for trainer Pentland, who co-owns with Gracie Mae Barr -- the daughter of Pentland's long-time friend Scott Barr.
"Gracie's into the horses, so she started coming around my barn; Scott started bringing her around," Pentland said. "She kind of fell in love with Laura and that was it. In January when I was schooling her and qualifying her, she came along for the ride and kind of helped paddock her. Gracie's grandfather called me and asked what it would take to buy a little piece for Gracie...for Gracie and her brother. The money's supposed to go to their college, so I sold 10 percent. I couldn't say no. I wouldn't have sold that to anybody outside of my buddy Scott. I would've sold half of her maybe for the right money, but not 10 percent. And it was cool. Gracie works for me all the time now, and she's just one of those girls who is hooked on it. And Scott was always great to me, I owe him a thousand favours. So this was a really good way to repay him.
"[She's] maybe not the most talented horse I've ever trained, but I think -- outside maybe Northern Duchess -- she's the second-grittiest horse I've ever trained," Pentland also said. "I never thought I'd get nominated with a horse who had to wear spreaders all year."
Pentland quickly discovered his purchase from Harrisburg was anything but ordinary. However Lauras Love had a physical issue which, in training, led her to develop sesamoiditis early in her career and ultimately kept her off the racetrack at two.
"I got into March and, to me, the writing was on the wall," Pentland said of the filly's talent. "It was an easy decision for me [to not race her at two] because I didn't have to explain it to anybody. A 25-year-old John Pentland might've driven on with her, but a 50-something-year-old knew what the outcome was going to be, so I put her away."
With a filly unraced at two, Pentland slowly pointed her towards the track for an early start to her three-year-old season. By January Lauras Love had qualified and made her first start, where she closed from 17 lengths off the lead with a :26.3 final quarter to finish sixth. She then used that late speed to break her maiden the following week, and win every start up until racing shutdown in mid-March -- around the time Pentland planned to put her on the bench for a rest.
"She's just one of those horses that you put away and start back in October - November, and if she makes it in January and she's a real star you'll figure it out then," Pentland said. "And she made it to January and she was a real star. It's not that easy a route; I remember Blair Burgess doing it with Tell All. Like it's great to go get that little bit of maiden money and your horse learns, but it's tough to keep them going that long."
Lauras Love powered through the summer with a second- and third-place finish in Ontario Sires Stakes prelims leading up to the race which impressed Pentland the most on Industry Day at Grand River.
"I remembered there were two races that day that happened when there was an absolute downpour, and one was sort of their Preferred 2 or whatever they had -- and it was worse than our race -- but it poured in our race," Pentland said. "Sylvain [Filion] grabbed a bunch of lengths on her and Bob had to come early just to catch him.
"I remember Sylvain going hard up the backstretch, and Bob just chasing and chasing and chasing on the outside first up," Pentland continued. "He finally got to look at her in the eye around the top of the stretch and put her away, and I thought 'what a gutsy effort.' It was before I put the spreader on, and she was just into the knee the whole way, the track was slippery. Just everything was against this girl that day. And she just kept coming. Yes, she was the favourite, but it was just a real gutsy effort."
After that win in the slop, Lauras Love tried her hand at the Grand Circuit, qualifying for the $400,000 Fan Hanover final but faltering off a first-over trip to finish sixth behind Party Girl Hill. A few weeks later, she returned to the Grand Circuit with a 1:50.3 win in an $88,894 Simcoe division, a lifetime-best effort for the filly. Despite the year proving long for Lauras Love, she rounded the year with a runner-up finish in the $250,000 OSS Super Final and a third-place effort in the $138,518 SBOA Stakes before Pentland gave her some much-deserved time away from the track.
"She comes in a week from Monday, like the middle of the month. I wanted to give her some real time off."
Lauras Love came at the right time for John Pentland. With age, he developed the patience and prudence necessary to bring along a filly with the types of quirks Lauras Love possesses, so much so that Pentland jokingly claims her as a testament to the type of trainer he has become.
"She was tough to train. If I was 25 or 30 and had this filly, we wouldn't be talking right now."
Pentland was quick to give her pilot, fellow O'Brien Award finalist Bob McClure, much of the credit for her on-track success.
"As good a job as I did, if I didn't have him it wouldn't have looked nearly as pretty," Pentland said. "He just held her together—he wasn't afraid to steady her off the gate and still put her in position to win. He just did an outstanding job with her.
"I was really happy," Pentland also said of the nomination. "Like you knew she'd be in the conversation, but when you [find out] you're thrilled. For sure. I watched them all, I knew them all, I thought she was as good as anybody."
The unprecedented circumstances of 2020 and into 2021 the typical in-person ceremony for the O'Brien Awards impossible. Instead the awards will be presented this year in a virtual format that Pentland still looks forward to attending remotely.
"I'll spend it with my girlfriend here. We'll have a nice dinner, get dressed up, and I won't tell her how much fun it was going to the original O'Brien Awards," Pentland said with a smirk. "It was a lot of fun when we went for Luck Of Michelle. You hope you get a chance -- and don't get me wrong, everybody wants to win -- but just to get to go to the thing and be nominated....it's a lot of fun."
The 2020 Virtual O'Brien Awards Gala takes place on Sunday, January 31, 2021 and will be available for viewing on standardbredcanada.ca from 7:00 – 8:30 p.m. (EST).