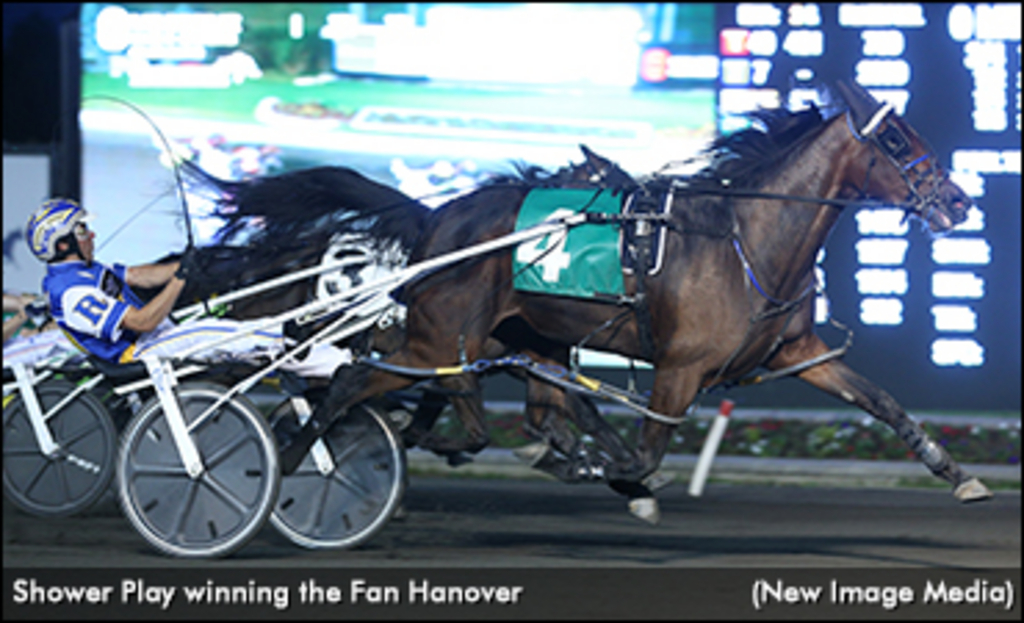 Trot Insider has learned that Shower Play has been retired from racing, and will begin her broodmare career at the same place where she began her life — Tara Hills Stud.
The five-year-old mare returns to Tara Hills Stud under lease from her owners, Rene Dion, Susanne Kerwood and Martin Leveillee, and will be bred to Captaintreacherous in the upcoming breeding season.
"We are going to miss her in the barn, but [we are] so happy that she is going home," said Kerwood, who, along with her partners, purchased the daughter of Shadow Play and Alice Emily from the 2016 Forest City Yearling Sale for a modest $15,000.
Shower Play returned almost immediate dividends to her connections, earning a half million dollars in her two- and three-year-old seasons combined and taking her 1:50.2 mark — and defeating 2020 Breeders Crown champion Kissin In The Sand — in the biggest win of her career, the 2018 Fan Hanover at Woodbine Mohawk Park.
Shower Play was among the top of her class among Ontario-sired fillies, winning six of 10 Ontario Sires Stakes assignments — twice against Gold company. She also won the 2018 Simcoe Stakes, mowing down Youaremycandygirl and once again upending Kissin In The Sand in doing so. Those stakes wins led to Shower Play being named the 2018 O'Brien Award winner as Canada's top sophomore pacing filly.
In her 28-race career, Shower Play won nine times and was placed another nine, and she amassed $568,599 in total earnings.