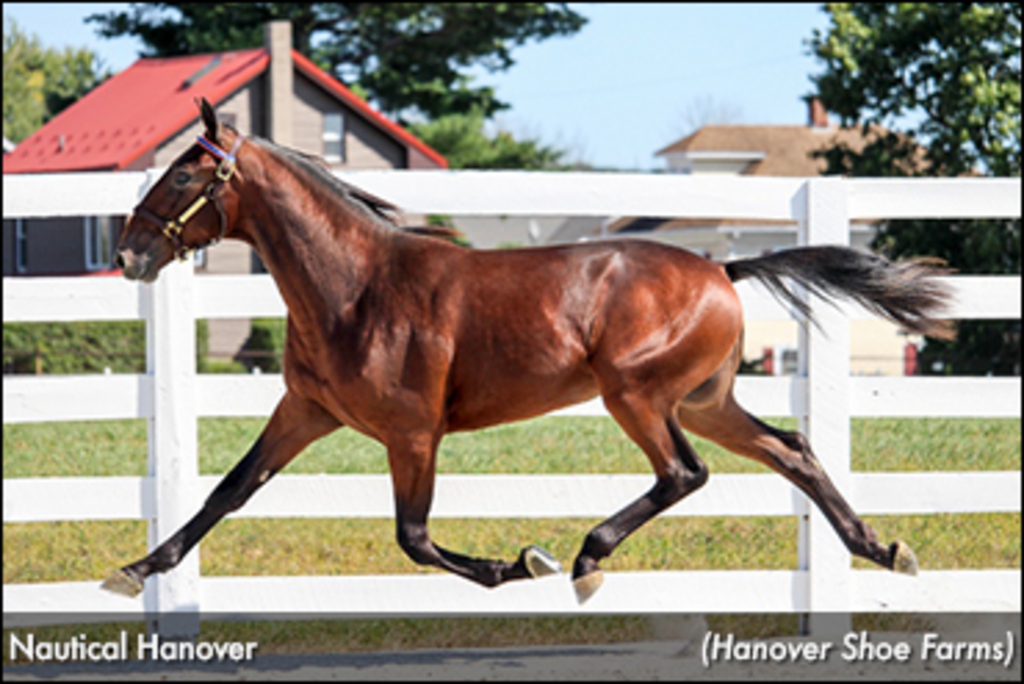 Nautical Hanover took top billing among the 291 yearlings to pass through the sales ring during the second session of the Standardbred Horse Sales Company's annual November sale, taking place this year just south of its usual Harrisburg, Pa., home in Timonium, Md.
Nautical Hanover, who sold as hip 160 as part of a powerful Hanover Shoe Farms consignment, opened the marathon session by attracting the highest bid of the day at $180,000 from Tony Alagna. The son of Captaintreacherous is the third foal out of Naughty Marietta, who is a half-sister to Breeders crown runner-up Shezarealdeal.
"I saw this colt at the farm," said Alagna. "I turned him out, he was great in the paddock. He had a great video. He was a very kind horse, great look to him. First Captain. The first great individual the mare had. This colt was phenomenal.
"We wanted to take a good run at him. We knew we were going to have to spend more than normally would, but the way the pacing colts were selling yesterday, it was crazy the numbers. We were actually happy to get him for ($180,000). Our number was 175 and I had to go one over, and we got him."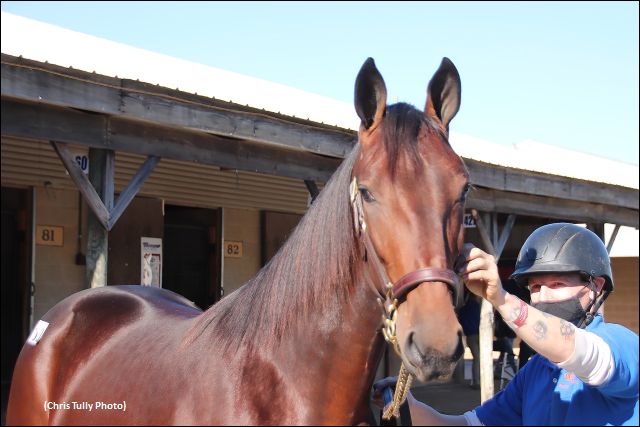 Nautical Hanover
Ivory Hanover was the highest grossing Ontario-sired yearling, attracting a bid of $170,000 from BC's John Floren. The daughter of Bettors Delight and Im Sassy is a full sister to the stakes-placed three-year-old Indictable Hanover.
Peerless Hanover's $150,000 price tag was the highest among trotting yearlings. Trond Smedshammer purchased the daughter of Cantab Hall and 27-time winner Perfect Chance, who herself banked over $400,000, from Hanover Shoe Farms.
Fourteen yearlings sold for six-figure price tags throughout the session. In all, 291 yearlings changed hands for a total of $10,386,000 during the second session, yielding an average sale price of $35,691. Among those were 47 yearlings eligible for Ontario stakes events, which averaged at $41,085.
Full sale results and averages are available at the following links:
► 2020 Black Book Sale Results