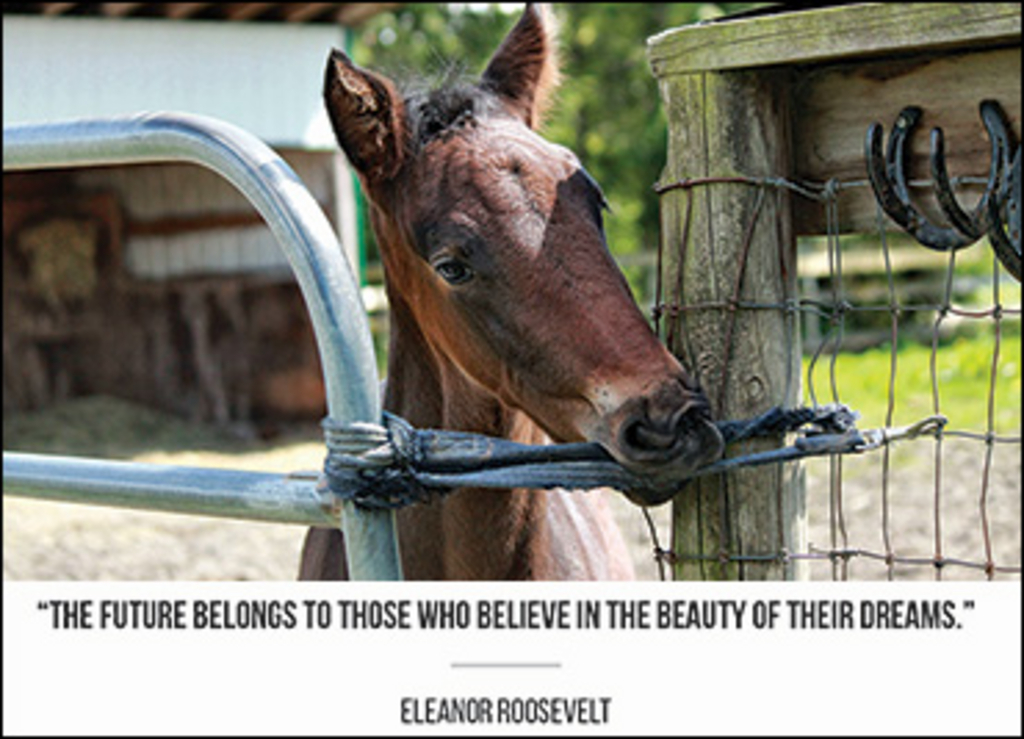 The 2020 Heart of Harness Racing Calendar's feature photo for April comes courtesy of Melissa Oates (nee Hutchinson) of Abbotsford, B.C., who captured this adorable photo of Just Keep Swimming.
Although not as active in racing as she was a few years ago, Melissa still makes it out to the track on occasion and enjoys spending time with her retired racehorse, Cenalta Wizard, who is known in the barn as 'Wizzy'.
Wizzy is stabled at Alina MacLeod's farm along with Just Keep Swimming who was born and raised there with his mother Sufferin Succotash. Melissa managed to capture the sweet calendar photo of Just Keep Swimming playing around the fence while visiting Wizzy at the farm one day.
"​We had some nice weather and the mare and foal were out running around the field. Of course, they stopped as soon as I walked out but was able to still get a photo or two of the filly," Melissa explained.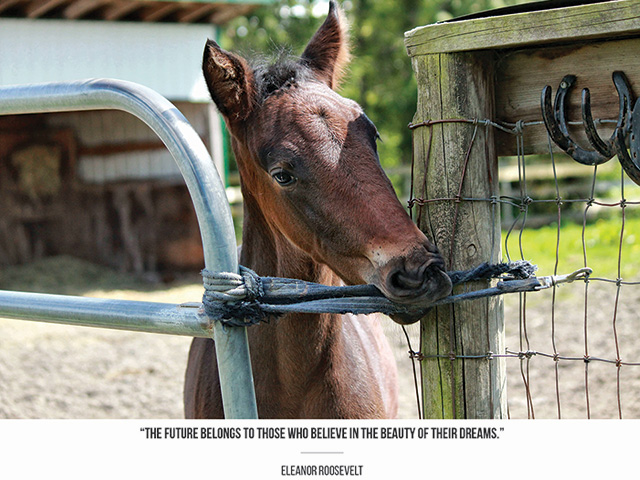 "Just Keep Swimming's mother, Sufferin Succotash has the barn name 'Dory', so the owners kept with the Finding Nemo theme when choosing her filly's registered name. Dory has successfully gone back to the races this past fall at Fraser Downs.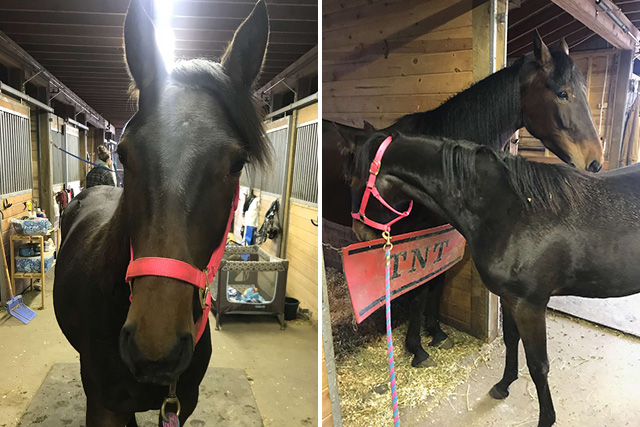 Melissa works in quality assurance for a helicopter company in Langley, B.C. When she isn't working you can usually find her with a camera in her hand or at the farm around her horses.
"I will bring my camera to the track when I visit but mostly capture photos at the farm where Wizard is stabled.
"Wizzy is still his goofy self! He enjoys eating treats -- licorice and carrots of course! -- getting many scratches and going for leisurely rides down the road."