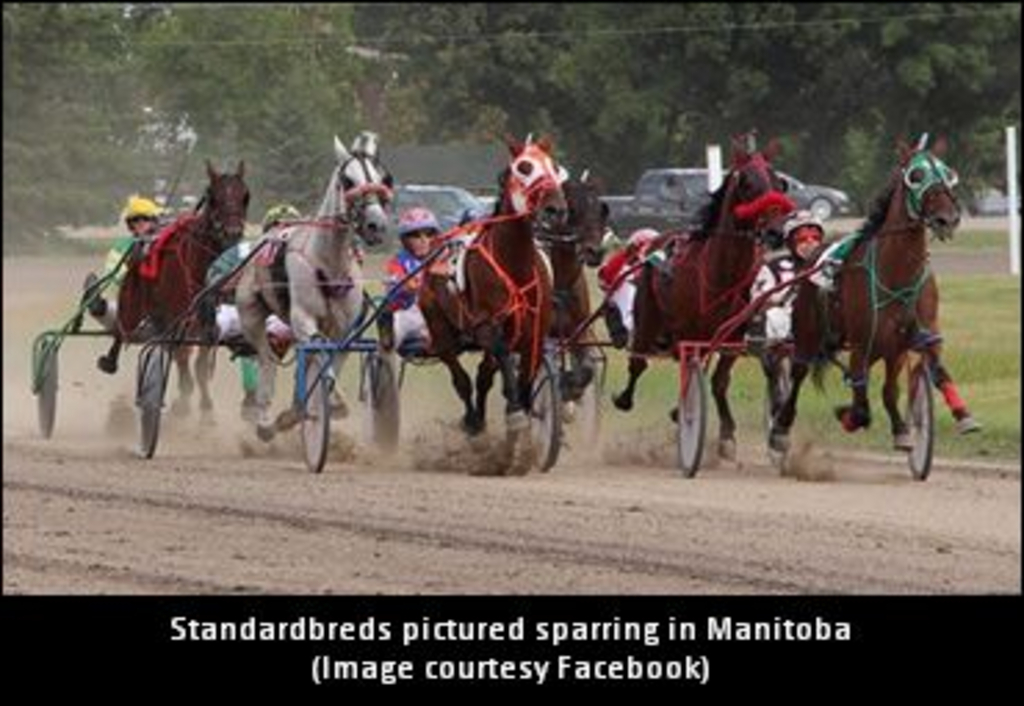 The annual Manitoba Harness Racing Awards Banquet recently took place in Miami. Awards were doled out and accolades were given, although, in addition to the hardware and praise, some details regarding the provincial harness racing industry's new vision were discussed.
Trot Insider recently spoke with Trevor Williams, who was the president of the now-former Manitoba Great Western Harness Racing Circuit Inc. Williams explained that he has retained his president position with the new board that will be overseeing harness racing in the province, Manitoba Standardbred Racing Industry Inc.
Speaking on behalf of his fellow MSRI board members – Mike Williams, Roland Rey, Richard Rey, Jan Moody and Dean Rey – Williams explained that the new board will work with each the agricultural societies, the horsemen and the breeders to create unity and a working model that is beneficial for the long-term sustainability of the Manitoba harness racing industry.
Williams told Trot Insider that the MSRI is "Committed to a complete revitalization of the industry from the ground up. We want to see harness racing as a first-class entertainment hot spot in the province."
The MSRI president went on to explain that the organization's goals are to increase horse population and breeding, increase towns that are raced at on the rural circuit, and nail down a permanent home base racetrack in a large market, like Winnipeg.
"We are in the process of working on all of those goals," Williams told Trot Insider, "and as part of our summer schedule for 2020, we already see two new towns in Deloraine and Elkhorn jumping aboard."
If nothing else, Williams is optimistic when it comes to the future of Manitoba's Standardbred industry.
"We are starting to hear a lot of buzz around harness racing again – both in the City of Winnipeg and in the rural markets," Williams told Trot Insider. "If we can expose some people to our sport that have never seen it or been involved, then we can continue to create that excitement and atmosphere that we are gunning for."
It has been almost 30 years since harness racing has been in a large market in Manitoba since leaving Assiniboia Downs, said Williams, so many of the younger generation in the city have probably never seen a race. According to Williams, "They don't even know what they're missing."
Williams pointed out that a lot of excellent Manitoba horsemen have been forced to other provinces or countries to race horses due to the short season and because of the little money that they have competed for in the past. "There hasn't been enough here to stay for," said Williams, "and we would love to see that change."
The new board is meeting tirelessly to complete some new track rules, working with the new racing commission, as well as working with the provincial government to secure the future of the industry, according to Williams.
"It is an exciting time for us all, but we also know it is an important time. The decisions and improvements are on us now, and we need to make sure Standardbred racing flourishes."
The schedule for live Standardbred racing in Manitoba in 2020 appears below.
Date
Track
Sunday, July 5
Holland
Sunday, July 12
Holland
Saturday, July 18
Deloraine
Sunday, July 26
Miami
Sunday, August 2
Killarney
Sunday, August 9
Killarney
Sunday, August 16
Glenboro
Sunday, August 23
Glenboro
Sunday, August 30
Miami
Sunday, September 6
Miami
Saturday, September 12
Elkhorn