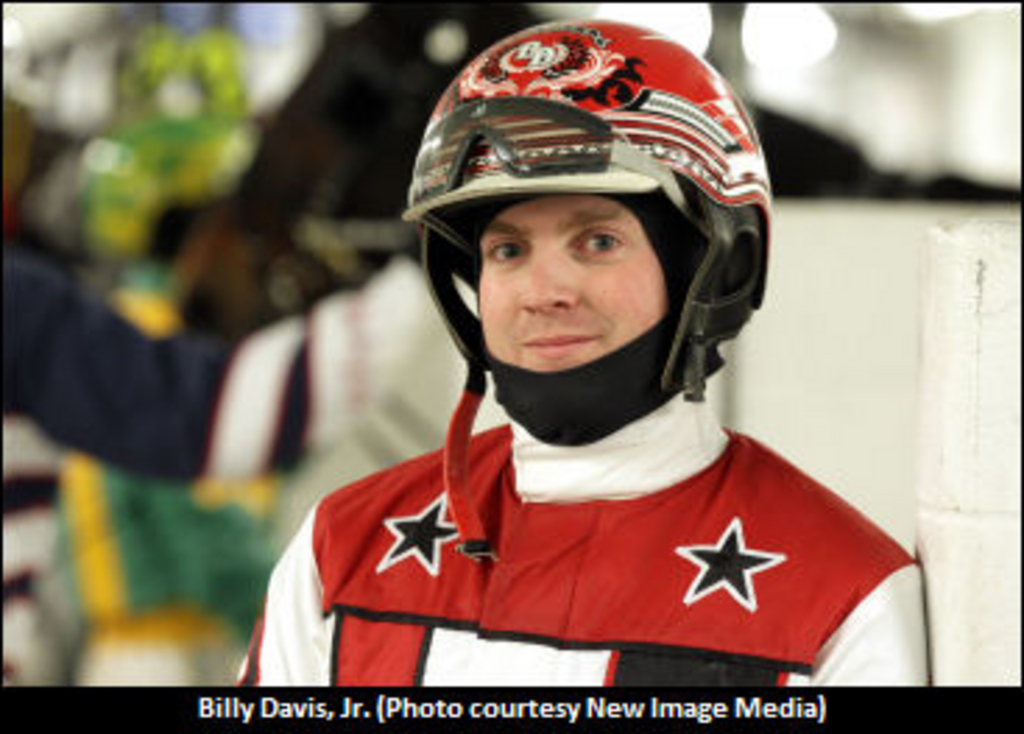 "We are very pleased with the numbers, especially with the live on-track handle," director of operations Jon Cramer said in regard to Buffalo Raceway's 2019 season, which just came to a close this past Saturday night (July 20).
"Our live handle was up 22 per cent and our export handle was up 11 per cent," said Cramer, who stated that the big increases were based on several factors. "The new condition sheet was a huge success. Field sizes were up, while purses were distributed to many horsemen. Dave Dylo and his crew did an outstanding job with the track the entire meet. A new menu and added service in the clubhouse all contributed to a very successful season."
Billy Davis Jr. won his first driving title in the United States with 119 victories at Buffalo Raceway. He beat Kevin Cummings, who finished second with 97, and Drew Monti, who posted 87. Davis Jr., who owns driving championships at Clinton Raceway, Flamboro Downs and Georgian Downs, was the top purse earner with $749,076.
"I felt like it was consistency," Davis Jr. said regarding the key to winning the crown. "I would have good weeks and good weeks. I got lucky and drove for some great trainers and never would've had the run I like did if it wasn't for them. The title is a nice feather in my cap and maybe it will lead to more opportunities in the future."
James Clouser Jr. made it two consecutive training titles, as he collected 56 wins and $417,099 in purse earnings. He finished with a gaudy .417 UTR. Maria Rice ended in a second-place tie with Gerry Sarama, as each conditioner had 50 victories. Rice's charges made $332,129 and Sarama's crew $351,874 in winnings.
Western Passage took 'Pacer of the Year' honours, as the four-year-old gelding started his season in the 'Class D' level and eventually climbed to the Open Pace. Owned by Finocchario's Dream Stable and trained by Mike Ohol, Western Passage (Sportswriter-Ever Western) won six times with three seconds and a third in 17 outings, earning $40,032.
Wheels A Turning, by Mr Cantab, was the pick for 'Trotter of the Year,' as the five-year-old mare notched six wins from 12 tries at Buffalo Raceway and banked $42,170. She is co-owned by the Burke Racing Stable LLC and Weaver Bruscemi LLC and is conditioned by Clouser Jr.
During the meet, there were two milestones reached. Trainer JD Perrin hit the 1,000 career win mark on June 1, as Cheyenne Louie posted the victory in Race 10, while Davis Jr. went over $20 million in career earnings on the July 5 program.
There were three track records broken and two tied during the season. Lady London (driven by Billy Davis Jr.) smashed a pair of marks in one race when she toured the Hamburg half-mile oval in 1:53.2 on May 1. The clocking set both the all-age filly/mare and aged (5+) mare pacing records.
Fashion Hill got into the history book on July 3 with a 1:55.3 time for Tyler Buter and claimed the two-year-old pacing filly standard.
Gia Surreal (Jim Morrill Jr.) equalled the three-year-old pacing filly record with a 1:53.3 mile. The clocking tied the mark set by Mosquito Blue Chip in 2015.
Amal Hall (Jason Bartlett) tied the three-year-old trotting filly barrier on June 23 with a 1:57 mile, which was first accomplished by Fury Road in 2018. Ironically, Amal Hall still holds the two-year-old trotting filly mark of 1:59 that she established last year.
Over the course of the season, the post time favourites won at a 41.09 per cent clip.
As expected, Post 1 produced the most wins throughout the season (177 in 735 starts), while Post 2 was next with 125 victories and Post 4 with 123. The inside spot was in the money 60 per cent of the time.
As for next season, Cramer said, "We are looking to continue and improve the experience here at Buffalo Raceway."
Racing will resume in January of 2020. For more information, including the latest news, race replays, results, upcoming promotions and simulcast schedule, head to buffaloraceway.com.
(Buffalo Raceway)