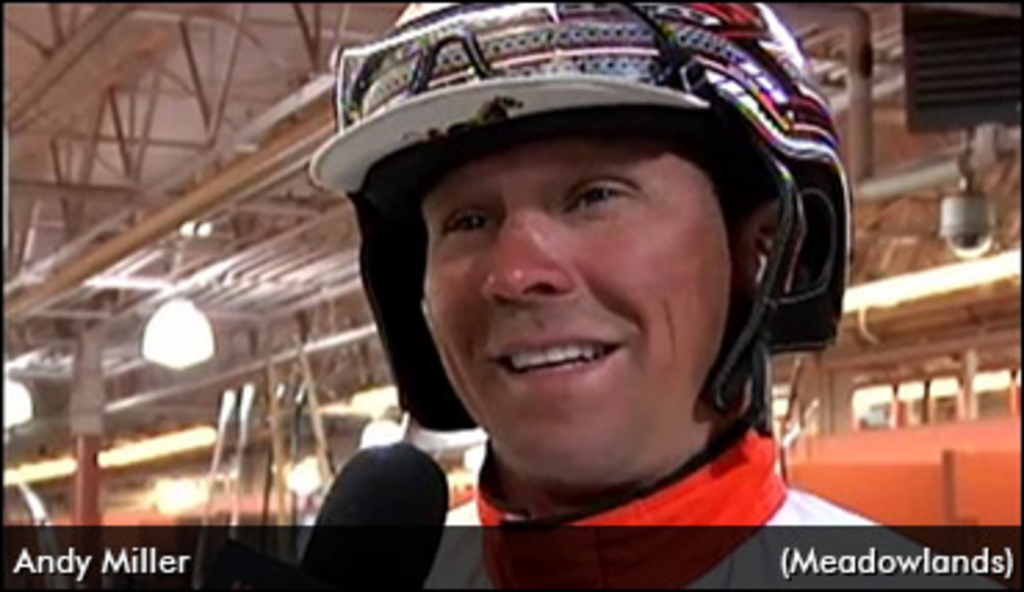 Trot Insider has learned that Andy Miller will miss the early part of the 2019 stakes season as a result of an injury sustained away from the racetrack.
Miller's wife Julie confirmed that the driving half of Team Orange Crush suffered a broken hand as a result of an all-terrain vehicle accident on his Millstone, N.J., farm.
"Andy was riding a four-wheeler around our pond. Hit a log and flipped it," said Julie, who noted that the early prognosis is six weeks of recovery time. Miller is booked to see a hand surgeon on Monday.
As such, he will miss a number of stakes drives this weekend for which he was slated, including three Pennsylvania Stallion Series assignments on Friday (May 10) at Harrah's Philadelphia, three Pennsylvania Sire Stakes drives on Saturday (May 11) at The Meadows, and three W.N. Reynolds drives on Saturday at Yonkers Raceway.
Miller, who has amassed over 9,300 driving wins and over $123 million in purses, saw his career skyrocket in 2006, when he moved east from his native Illinois with his family. He's in the midst of his 24th straight season with more than 100 wins and $1 million in purse earnings.