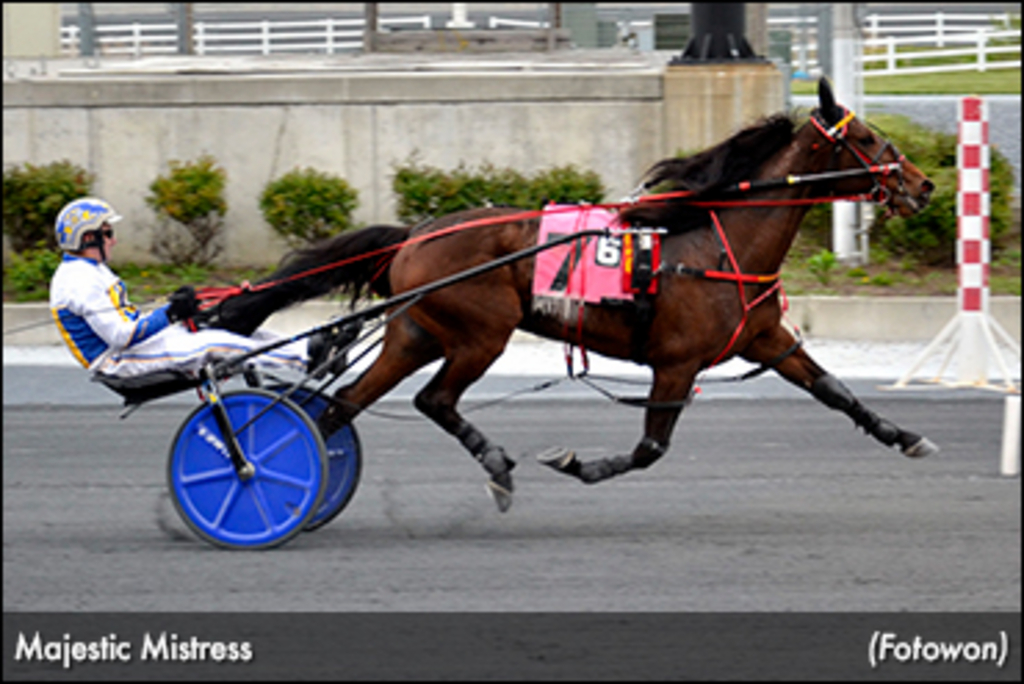 Frank Chick's Majestic Mistress ($7.80, Russell Foster) was a 1:56.4 winner in the featured $18,000 Open Trot on Wednesday (May 1) at Harrington Raceway.
The six-year-old Majestic Son mare sat second much of the mile behind pacesetter Ridgeway Springs, and then surged clear in the stretch via the passing lane for an open-length win for trainer Kevin Lare. It was the seventh win of the year for Majestic Mistress.
Battle Mage finished second, while favoured Jack Vernon closed late for third.
Majestic Mistress, who had been racing in Pennsylvania, returned to Harrington a winner. She was the scourge of the Open ranks for a stint last year when she won three straight over the half-mile track.
Mike Cole had three wins on the card; Sean Bier had a double.
(Harrington Raceway)