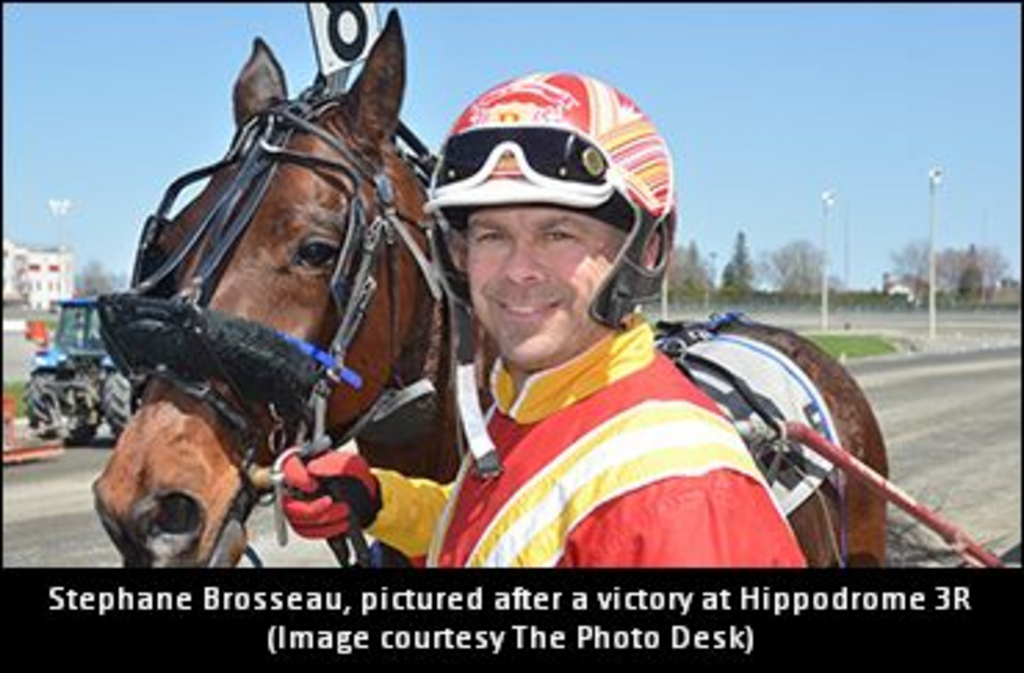 A wide smile emerges just before Stéphane Brosseau answers the question. "How many times have I ever been happy to finish second? One time and one time only."
It's a snowy, windy night on March 24 at Rideau Carleton Raceway, but for 45 minutes before the first race, Brosseau and the rest of the drivers at the Ottawa oval are keeping warm inside a small room steps from the paddock.
And while he's preparing for a busy night in the bike – he's in 11 of the 12 races carded – the veteran reinsman had time to take short trip down memory lane before settling into the sulky for the evening.
"I'd say it was a pretty good year for us in 2018," said Brosseau, who won three races and posted a second on the night. "The biggest highlight would be participating in the National Driving Championship. I didn't win it (Woodbine Mohawk Park regular Doug McNair did), but I finished second. For me, that was quite an accomplishment. Obviously, I would have loved to have won it and gone to Sweden for the World Driving Championship, but I proved I could hold my own against the top drivers in Canada."
An eight-race event, the National Driving Championship sees drivers earn points based upon their finishing positions. Eight drivers from across the country qualified in four regional events coordinated by Standardbred Canada.
McNair, who topped the leaderboard with 92 points, will represent Canada alongside 2017 World Driving Champion James MacDonald at the 2019 World Driving Championship, set for this May.
In the nation's capital, Brosseau, who won a career-best 265 races in 2002, will look to tack on more wins as he closes in on 3,200 lifetime triumphs.
Last year, he won 130 races and steered his charges to $808,377 in purse earnings. It was the most winner's circle visits for Brosseau, who holds three driving titles at Hippodrome 3R, since the 182 victories he posted in 2008.
Yet, it's not what Brosseau has accomplished to date that matters most to him. Instead, it's what can still be achieved that fuels the Quebec native.
"I was happy about my year," said the driver who won his first race at Blue Bonnets with Sexy Skipper in 1988. "Winning is always the same feeling. It makes you happy every time it happens. But you always push yourself to do better."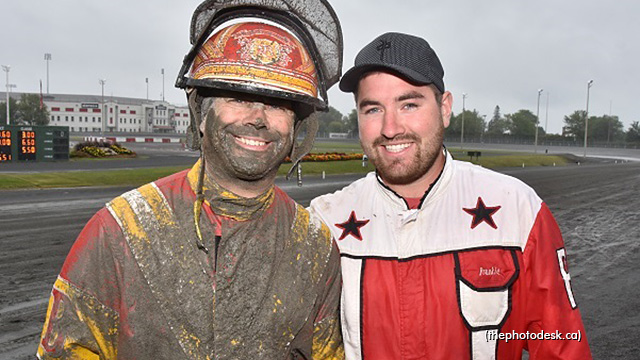 Despite part-time driving over four years when Quebec racing struggled to recover from a rebuild of its industry, his passion for the sport remained resolute.
"The closing of Blue Bonnets in 2008 was very, very tough for a lot of people," said Brosseau, who worked on his friend's food truck from 2012-2016, while also driving. "I'm very proud of reaching 3,000 wins, but I know would be around 4,000 if the racetrack hadn't closed. But to be able to make a living and to have fun doing something you love, those are the main things for me."
Outside of racing, ice hockey and ball hockey take up the majority of his leisure time.
And while he admittedly won't ever be confused for NHL megastar Connor McDavid when he straps on the skates, the sport delivers exactly what he craves away from the racetrack.
"I like to play any kind of hockey," said Brosseau. "It helps keep me in shape and it's fun to play. You also get a little competitive spirit out there. I play two, three, sometimes even four times a week. I'm still pretty good for my age. I've got no shot, but I've got pretty good hands."
Off to a strong start in 2019 at Rideau Carleton, Brosseau, who set a track record at Sudbury Downs with Quebec-based two-year-old pacer Duc Dorleans in 2012, would like to add some signature wins to his stat sheet in the coming years.
"I would enjoy the opportunity to have a horse in the Gold Cup & Saucer, a big race like that," he offered. "But the key is to stay healthy and keep doing the things I like to do. I train the horses in the morning and then I drive at night. It's good."
As for settling for runner-up status, once, Brosseau insists, is more than enough.
"I'm very hard on myself, but I thought I drove very well throughout the Driving Championship. I was really happy about that. But whenever you get to the wire first, that's the best feeling of all."