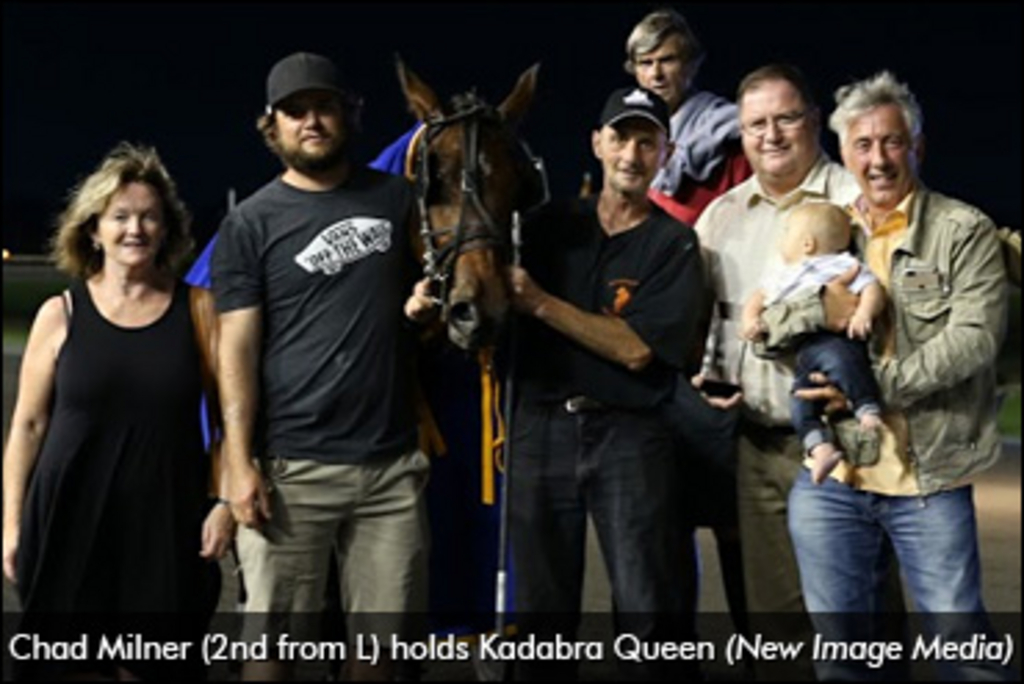 After having been an O'Brien Award winner at two, Kadabra Queen had a sophomore campaign to forget about. That's why a close second-place finish in Thursday qualifying action at Woodbine Mohawk Park has trainer Chad Milner in a darn-fine mood.
As a two-year-old in 2017, Kadabra Queen was a force in the Ontario Sires Stakes Gold ranks and capped off her juvenile campaign by hauling down her $225,000 Super Final in thrilling fashion. When all was said and done, the Kadabra miss won five of ten starts, missed the board just once, and banked $328,380 in cold, hard cash and captured divisional honours.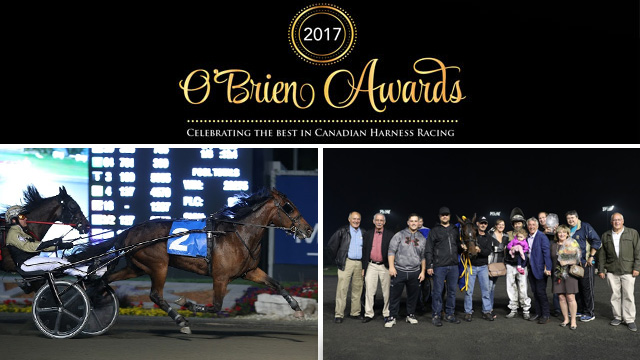 Given how the filly had excelled at the beginning of her career, Kadabra Queen's connections were looking forward to see what she could do at three – and that's where things took an unexpected turn.
"She came back terrible last year and we didn't know why," Milner told Trot Insider after his filly's Thursday (March 14) qualifier at Mohawk. "She had some chips taken out after her two-year-old season, but, unexpectedly, she was just no good when she came back at three."
After a pair of lackluster pari-mutuel efforts to start her 2018 season, Kadabra Queen ran early in an OSS Gold clash at Mohawk in June and was distanced. It's safe to say that 'Team Kadabra Queen' was searching for answers at that point.
"We took her to Toronto Equine where they gave her a nuclear scan," Milner explained. "The scan revealed that she had some bone bruising in her ankles, so we quit with her and gave her a good deal of time away from the races."
Milner and Kadabra Queen's owners -- Mileo and Jean Monte, of Campbellville's Harness Horsepower Inc. -- were forced to play the 'hurry up and wait' game with the distaffer, although they took steps along the way to ensure she would have a good chance to start 2019 off on the right hoof.
"She had about two months of swimming," said Milner, "so she's in really good shape right now. We were looking to school her today (Thursday, March 14), but Mohawk was forced to cancel the schoolers, so we decided to qualify her."
After having started from Post 2, Kadabra Queen and pilot Sylvain Filion raced fifth through the first three quarters of the mile. Racing over a 'good' track that was rated three seconds slow, Filion worked out a second-over trip for Kadabra Queen. The duo was three and a half lengths off the lead at the three-quarters pole, but closed well and finished second, just a head back of AJ Cash, in what was a 2:00.1 mile.
"We were thrilled with her mile this morning," Milner told Trot Insider, "just the fact that she was out there racing in good form was fantastic for us.
"She'll put in at least one more qualifier, but, if all goes well, she could be back in the box soon. When it comes to her racing plans for this year, we're going to take a wait-and-see approach. She's been paid into a couple of stakes, but we're going to let her tell us what she is ready for. We're just looking forward to having her back racing."
To view the harness racing results for the Thursday qualifying session at Mohawk, click the following link: Thursday Results – Woodbine Mohawk Park (Qualifiers).