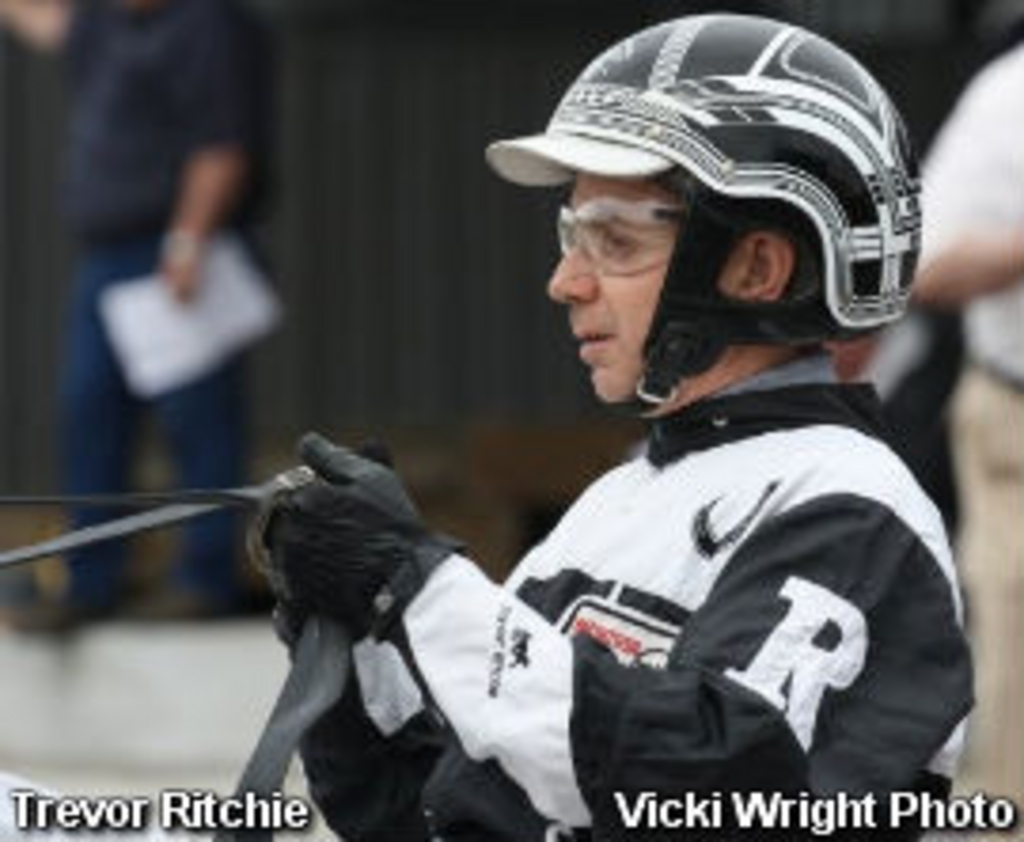 Three-year-old trotting colts and geldings rolled into Rideau Carleton Raceway on Thursday evening for a set of $40,000 OSS Gold Series eliminations, and driver Trevor Ritchie reigned supreme
.
The sulky sitter won both trotting tilts, and now finds himself with a decision to make prior to next week's rich final.
Ritchie upset the applecart in the opening elimination with Celebrity Hercules, who brushed to the top in the late stages of the mile and then fended off a late rush from race favourite Equity. The margin of victory was three-quarters of a length. Third prize went to Magic Spice.
The 1:56.2 clocking was a personal best for the son of Kadabra-Bravura Hanover, who recently transplanted into the stable of trainer John Drennan. The career winner of $82,777 is owned by DDT Stable of Burlington, ON.
In the second elimination Ritchie wasted little time in sending I Wont Dance to the position of command, and the son of Angus Hall-Do Si Do Hanover never looked back. He sliced out splits of :28.2, :59 and 1:27.2 before firing home in :28.3 to seal the deal in 1:56. Striking Lindsey was second best and third prize went to race favourite P L Cooper.
Per Henriksen conditions the gelding for M Biasuzzi Stable Inc. of Ft. Lauderdale, FL. It was the sixth win of the campaign in 13 tries for I Wont Dance, who upped his earnings to $166,202.
The top four finishers from each elimination and one of the fifth-place finishers drawn by lot advance to next Thursday evening's final. Here's how they'll line up on the starting gate:
$130,000 OSS Gold Series Final
1. Magic Spice
2. Equity
3. Lexis Amigo
4. Illusionsndreams
5. I Wont Dance
6. Striking Lindsey
7. Hour Lavec
8. P L Cooper
9. Celebrity Hercules
To view Thursday's harness racing results, click here.