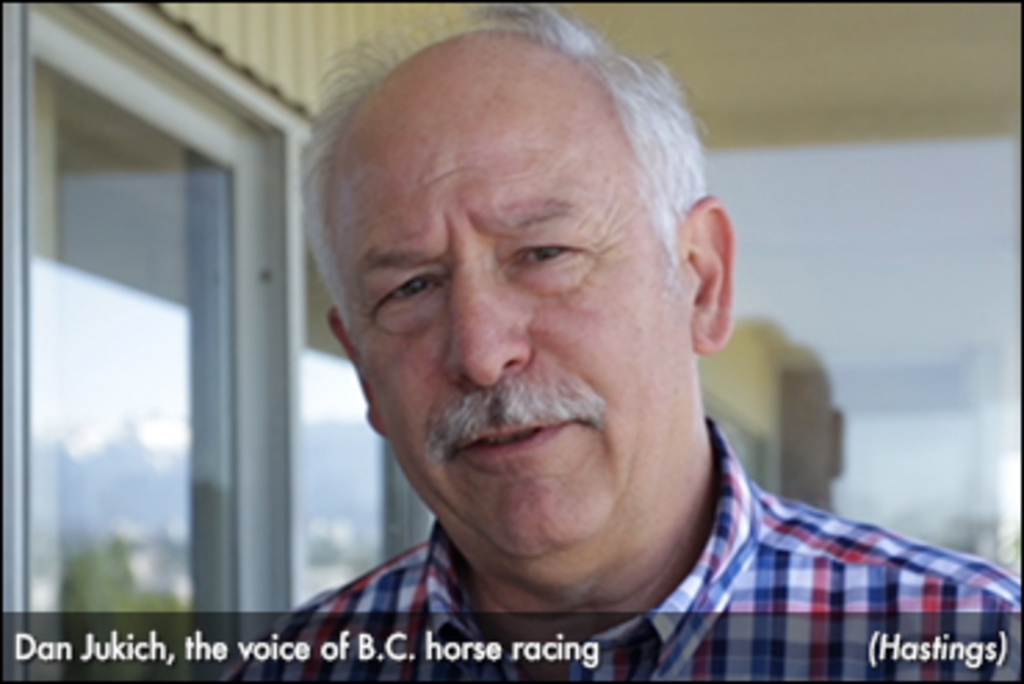 Dan Jukich, longtime voice of British Columbian horse racing, will be among the newest inductees into the BC Sports Hall of Fame.
Jukich, who in addition to announcing Thoroughbred racing at Hastings Racecourse for 28 years, serves as the voice of Standardbred racing at Fraser Downs. The storied race caller's career has spanned five decades and has earned him the honours of the 2008 Doug Gillespie Award at Fraser Downs and induction into the British Columbia Horse Racing Hall of Fame in 2015.
In a class alongside the likes of Vancouver Canucks forwards Henrik and Daniel Sedin, Jukich will join fellow race caller Jack Short (2001) in the Hall as part of the media category.
"I have the best job in the world and I'm happy to do just about anything to help bring people together to enjoy our product," Jukich said. "Being named to the BC Sports Hall of Fame is a thrill I will cherish with my family forever."
The 2019 Induction Class of the BC Sports Hall of Fame will be honoured at the Vancouver Convention Centre on May 23, 2019.
(with files from Hastings Racecourse)