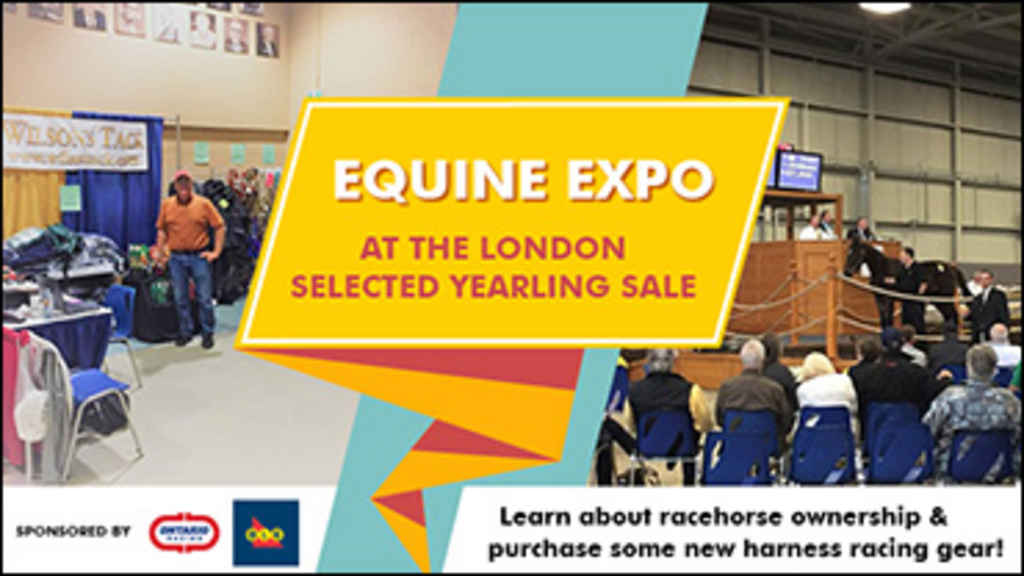 Standardbred Canada is pleased to announce that Ontario Lottery and Gaming and Ontario Racing are major sponsors for the Welcome Centre, Equine Expo and educational workshops -- including a Horse Ownership 101 workshop -- at the 2018 London Selected Yearling Sale.
The London Selected Yearling Sale (LSYS) takes place on Saturday, October 13 and Sunday, October 14 at the Metroland Agriplex at the Western Fair District in London, Ontario.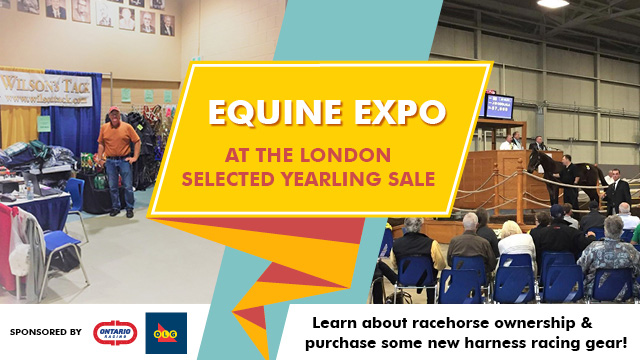 With the support of the OLG and OR, Standardbred Canada will be able to promote harness horse ownership, and a contest to win a share in a racehorse to prospective new horse owners.
Horse Ownership 101 will be hosted on Friday, October 12, preview day for the sale and includes a guided tour of the sales pavilion, meet & greet with yearlings, trainers and consignors. Following that the "Horse Ownership Experience" will be presented by representatives of The Stable and Landmark, to give an overview of fractional ownership. There will also be a paddock tour, and an option to have dinner in Top of the Fair during the Friday harness racing card at The Raceway at Western Fair District.
During the sale on Saturday and Sunday, Standardbred Canada will host a Welcome Centre, an equine expo, along with several educational workshops, all supported by Ontario Lottery and Gaming and Ontario Racing.
"We are very pleased to have the continued support of OLG and OR," said Dan Gall, President and CEO of Standardbred Canada. "The Welcome Centre and Expo created a real buzz around the sale last year and helped to create a great deal of enthusiasm around racehorse ownership. We're hoping that Horse Ownership 101 will also offer a unique experience for first time sale visitors, and provide them with the necessary information they need about racehorse ownership."
The LSYS features 324 yearlings that will be sold in public auction over the two-day sale. The auction gets underway at noon on Saturday and Sunday and preview day is on Friday, October 12, starting at 10 a.m.
To view the roster for the London Selected Yearling Sale, click the following link: 2018 London Selected Yearling Sale Roster.