The look of the sophomore pacing division has certainly changed with the news that 2017 Dan Patch Award winner Lost In Time has suffered an injury that will sideline him for the season.
Co-owner Scott Robinson told Trot Insider that the three-year-old trained on Friday but showed signs of soreness on Saturday. An x-ray revealed a cracked sesamoid bone.
Last year, Lost In Time won five of his nine races, including the Metro Pace, Governor's Cup, and a division of the International Stallion Stakes. He earned $687,432, which led all two-year-old male pacers. The colt was trained by Jim Mulinix for most of the season before Mulinix turned the horse over to Takter for his final two races of the year.
Owned as a sophomore by breeder Diamond Creek Racing as well as J And T Silva Stables LLC, William Rufenacht and Ric Flair Stables, Lost In Time (A Rocknroll Dance - Summer Mystery) was 0-2-1 in four seasonal outings, his most recent start a hard-closing third in the 2018 North America Cup.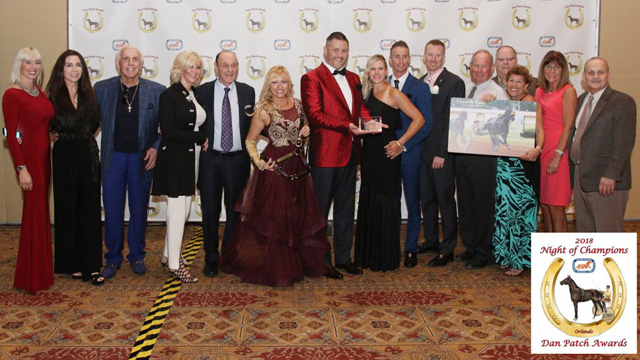 Robinson noted that Lost In Time was in surgery on Monday morning at the equine clinic of Dr. Patti Hogan. A renowned equine surgeon, Hogan performed the two pastern surgeries that helped pacing superstar Always B Miki return to harness racing and become the fastest Standardbred of all time.
With most expecting to see Lost In Time dropped in the box for this weekend's Meadowlands Pace eliminations, Robinson admitted that he personally called Adriano Sorella, owner of sophomore Jimmy Freight, to give him a clearer picture of Saturday's fields before making a decision to supplement.
Robinson could not confirm how long Lost In Time would be sidelined but initial indications are that the colt will not race again this season.