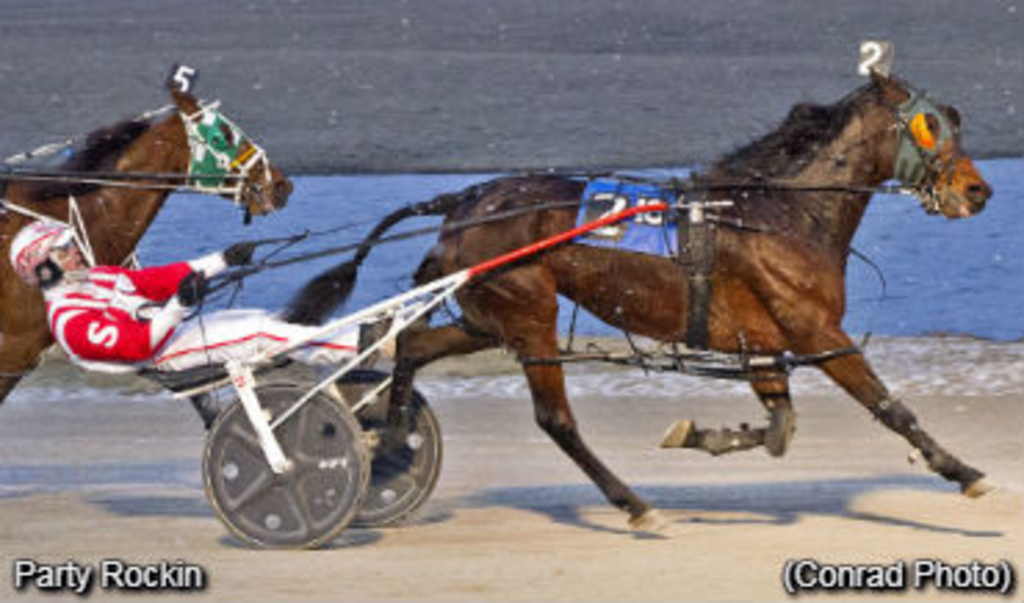 Driver Kayne Kauffman enjoyed a very productive matinee program Monday at Miami Valley Raceway thanks to a seven-win performance.
The 39-year-old's onslaught began in Race 3 behind Merci Monsieur AS and continued consecutively with Art Degree, Mosh Pit, La Reata, Fancy Creek Elusiv and Hardheadslilchris.
Karefree Kara gave Kauffman his seventh score three races later.
Party Rockin captured the $15,000 final of the Claim To Fame series for $8,000 claiming mares at Miami Valley on Monday afternoon (Jan. 29), beating Virginnaire (Randy Tharps) and Big Tsunami (Trace Tetrick) in 1:54.4.
The six-year-old daughter of Ameripan Gigolo, a recent addition to the Dan Maier Stable for owner Antonia Storer, now has 15 lifetime wins and recently eclipsed the $100,000 earnings plateau.
Party Rockin paid $7.20 to win.
(Miami Valley Raceway)