The 20th Anniversary of the Island Breeders Championships, sponsored by the PEI Colt Stakes, will be held on Saturday, October 28 at Red Shores' Charlottetown Driving Park.
The championships will bring together the best two and three-year-old horses that competed in the Island Breeders Series in Summerside and Charlottetown this past summer.
To view the list of eligibles for the Island Breeders Championships, click here.
The PEI Colt Stakes dates back 83 years to its founding in 1934, and over the intervening years there have been many breeders and owners who have made special contributions to the organization as volunteers, supporters and participants. Starting this year, the PEI Colt Stakes will honour several of those individuals with memorial tributes in each of the six finals. Three of the races will be named after former presidents, while the others are in honour of owner/breeders.
PEI Colt Stakes President John Clarey and manager Norman Hall will be on hand to present memorial coolers to the winning horses, and relatives and friends of the honourees are invited to join in the winner's circle presentations. The Pedigree Matching Globetrotter Awards, consisting of a crystal trophy, will also be awarded to the breeders of the winners; and the breeders of all horses earning money in the Island Breeders Series will receive a cash award in proportion to their earnings from Breeders Award funding received annually from the Provincial Government.
The PEI Colt Stakes is grateful for the continuing involvement of the province in support of the Standardbred breeding and racing industry, and also for the support of the PEI Standardbred Owners Association and the management of Red Shores racetracks in Charlottetown and Summerside.
The honourees for 2017 are as follows:
Two-Year-Old Pacing Colts - Douglas Hill
Three-Year-Old Pacing Colts - Dr. Albert Blair Kelly
Two-Year-Old Pacing Fillies - Wallace Wood
Three-Year-Old Pacing Fillies - Norah Longworth
Two-Year-Old trotters - Shelley Gass
Three-Year-Old trotters - Jack Annear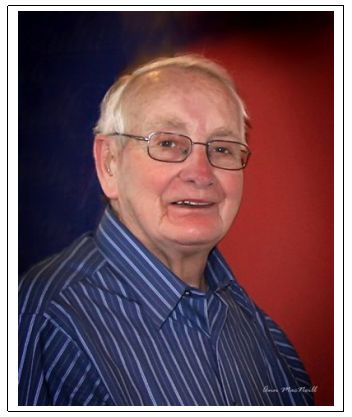 Dr. Albert Blair Kelly
Dr. Kelly was part of a long tradition of family involvement in the PEI Colt Stakes since his uncle, Willard Kelly, was one of the founding members and a Past President of the original PEI Harness Racing Club in 1934. His father, Lorne, was a director and Blair, himself, served as director, secretary/manager and twice as President as well as being named an Honourary Director in 1994 for his many years of service. Dr Kelly a veterinarian, bred and raced his horses under the 'Rivervue' name and had several Colt Stakes winners including Rivervue Skye who set the existing four-year-old pacing record in 1995. His first win was as a co-owner of Lookaway in 1970.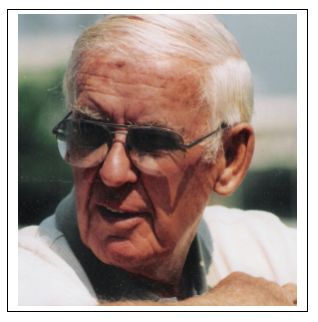 Douglas Hill
Known to all as 'Doug,' he was a former partner in the ownership of the Charlottetown Driving Park. He was an avid and successful owner and trainer of young horses, many of which were purchased at the annual PEI Colt Stakes Select Sale. At the time of his passing he had been a member of the Colt Stakes for 65 years. His first win was with Rushaway Chief in 1962 setting the CDP track record for two year olds at 2:19. His other stakes records came with Hes A Knight, the sales topper in 1995, and Seawind Alpha in 2000. He continued to win Colt Stakes races up until 2016 with the filly Woodmere Dreams in partnership with his son, Jamie.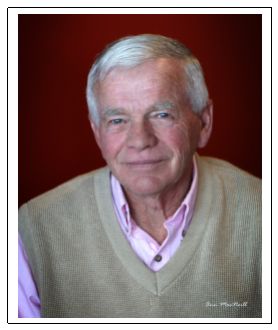 Wallace Wood
Starting off as a breeder of pedigreed cattle, he branched off into Standardbred breeding with the creation of Woodmere Farms, one of the most successful breeding operations on PEI that continues today under the management of his son, Bruce. Known as 'Wally' to his industry friends, he served two terms as President of the PEI Colt Stakes as well as several other organizations notably being the first President of the PEI Harness Racing Industry Association. He could be counted on as a steadying influence during what were tumultuous times as the industry was trying to save itself from a bleak future and his diplomacy and business acumen were key to establishing what has been a successful partnership with government. His breeding success included standing the stallion Drop Off, arguably one of the top sires ever in the Maritimes, and the Woodmere yearlings continue to be highly sought after in the annual yearling sale.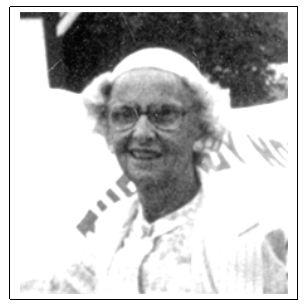 Norah Longworth
Named as an Honorary Director in 1984 for her long involvement in, and support of, Colt Stakes racing on PEI, 'Lady' Norah Longworth was a longtime member, breeder and owner that raised horses under the Esker name. Norah was an outspoken activist for the cause of horse racing generally, seldom missing a race program, or an industry meeting. Esker Hillhurst was one of her favourite horses, winning the four-year-old pacing class in 1991 to finally give her a Colt Stakes winner. Her stakes winning mare Day Dream Lass had nine foals, all with winning records including another stakes winner in Longworth Midnight in 2008. For several years the Charlottetown Driving Park hosted the Lady Norah stake race in her honour until the race was discontinued in 1998 with the start of the Island Breeders Series.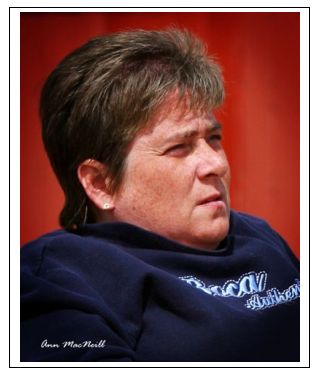 Shelley Gass
This past year the Standardbred industry on PEI lost one of its most courageous and determined advocates with the passing of Shelley Gass. Breeding and racing horses in partnership with her father, Ronnie, under the 'Dusty Lane' name, she had her best success with the trotting gait. It was not just the winning that was important to remember, however, it was the dedication she brought to her success despite a crippling condition from birth that confined her to a wheelchair for most of her abbreviated life. The courage and cheerfulness she showed was an inspiration to all and her breeding successes with horses like Dusty Lane Diva, Dillon, Demon, Cody and Tasha, all two-year-old trotting stakes winners, were celebrated by friends and competitors alike.
Jack Annear
President of the PEI Colt Stakes for nine consecutive years through 1967, Jack Annear did much to establish the continuing success of Colt Stakes racing on PEI and the Maritimes generally and that tradition continues on today. His son, Ralph, a longtime director himself, is now the winningest owner/trainer/driver in the history of the association beginning in 1959 with his father's horse Morleys Pride and still going strong with three stakes winners in 2016. Jack joined the association in 1945 as a director and was a multiple winner himself with eight horses that he owned and bred including one that he drove himself named Pepsi First in 1957.
(PEI Colt Stakes)