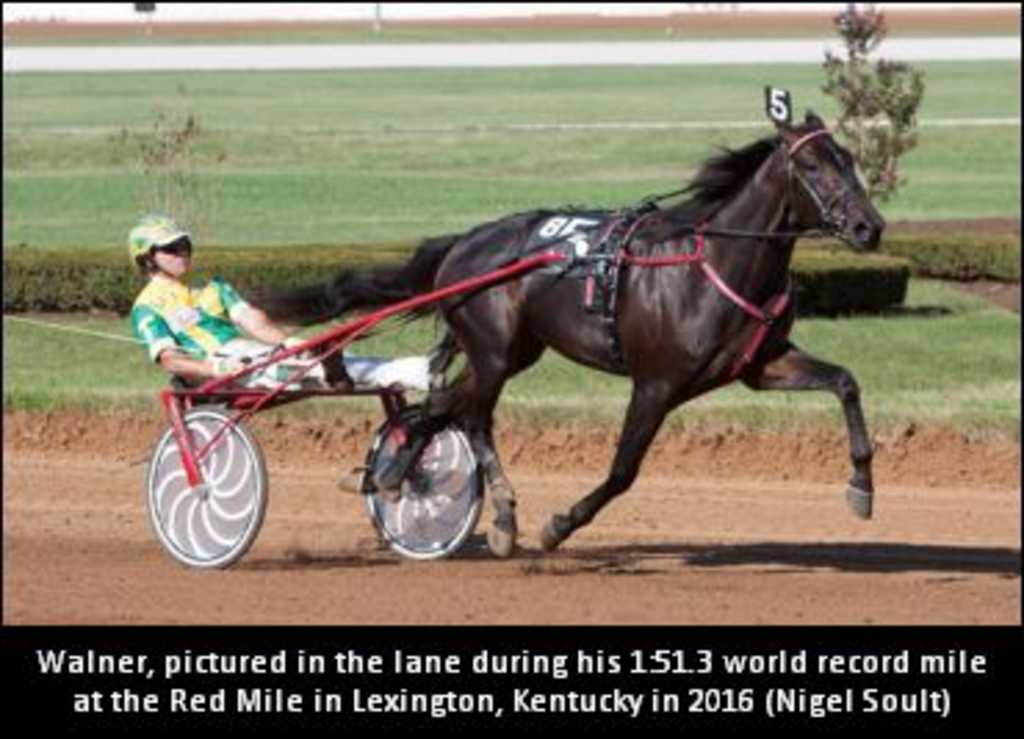 Trainer Linda Toscano had hoped to bring Walner, the US 2016 Two-Year-Old Colt Trotter of the Year, to the Red Mile as she continued training while he was working through a suspensory injury. That won't be happening.
On Wednesday morning (October 4), while at her stable on the Red Mile backstretch, Toscano and Walner's owner, Ken Jacobs, confirmed the colt is officially retired from racing and that there was a deal "in principle" for Walner to stand at stud at Southwind Farm in New Jersey next year.
"The horse is being syndicated and it is being led by Brittany Farms and Lindy Farms," said Toscano. "There was a great deal of interest in the horse, especially from Europe, but Ken wanted him to stay here."
Jacobs said he is proud that Walner, the sport's fastest two-year-old trotter of all time, would be residing in the same stud barn occupied by trotting greats Valley Victory and now Muscle Hill.
Jacobs said he is retaining a 25 per cent interest in Walner, but presently owns no broodmares and has no plans to become a breeder.
"I'd rather go to the auction than breed," he said. "And I'll still be doing that because I want to win the Hambletonian!"
It was on October 6, 2016, that Walner trotted his world record 1:51.3 mile at the Red Mile. Having wrapped up his freshman season with wins in the Breeders Crown and Kindergarten finals, the son of Chapter Seven was an overwhelming Dan Patch Award winner.
Walner returned to the races this year with a 1:51.1 win in a conditioned trot on July 8 at the Meadowlands Racetrack, and after a 1:50.2 win one week later in a $159,000 Stanley Dancer Memorial division at the 'Big M,' it appeared Walner was headed for a Hambletonian victory.
However, a few days before the entry box closed for the Hambletonian, Toscano announced Walner had suffered an injury and would not be entered.
"It breaks my heart that I will never have the chance to sit behind this colt again, but I have no doubt his future as a sire will leave a legacy in harness racing. It was an honour to be a part of his career," driver Tim Tetrick told Trot Insider. "He was the fastest trotter I have had the privilege to sit behind."
(with files from harnessracing.com)