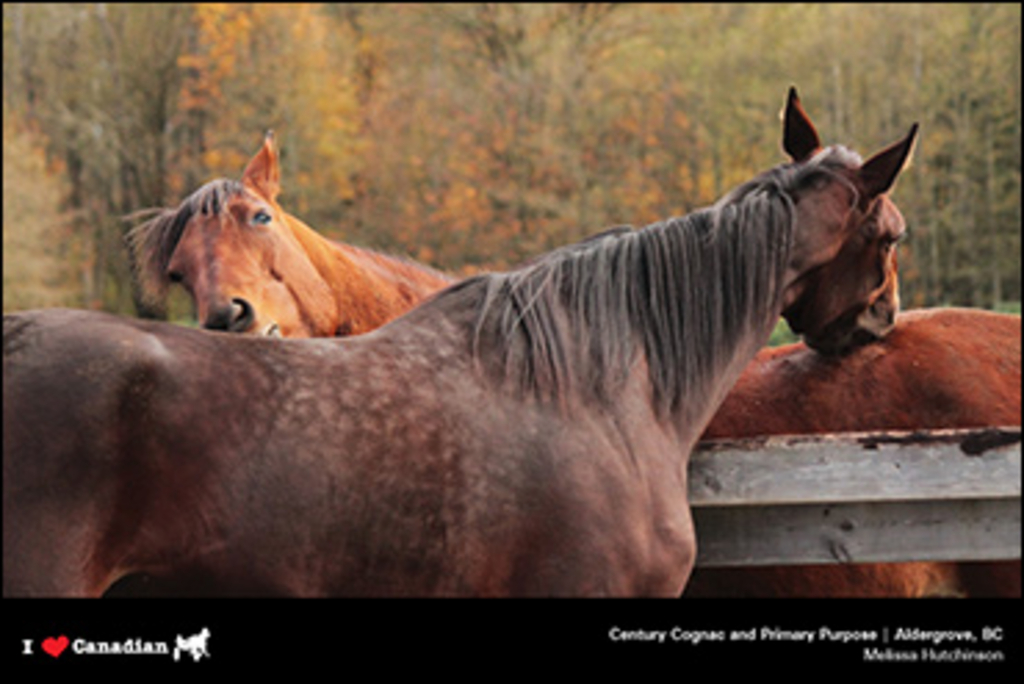 Melissa Hutchinson of Abbotsford, British Columbia is our photographer for the beautiful October image in the 2017 Heart of Harness Racing Calendar.
Melissa works in the aviation industry, specifically with helicopters in Langley, B.C. She first got involved in the industry after being given her first horse in 2013; 20 year-old Standardbred, Rogue Valley. Rogue was boarded where the Greener Pastures program was operating, leading Hutchinson to volunteer with them at the barn. In 2014, Program Director for Greener Pastures, Alina MacLead asked Melissa to get in on a project racehorse named Cenalta Wizard. She agreed and became part owner. Cenalta Wizard finished racing in 2016 and has since become her riding horse.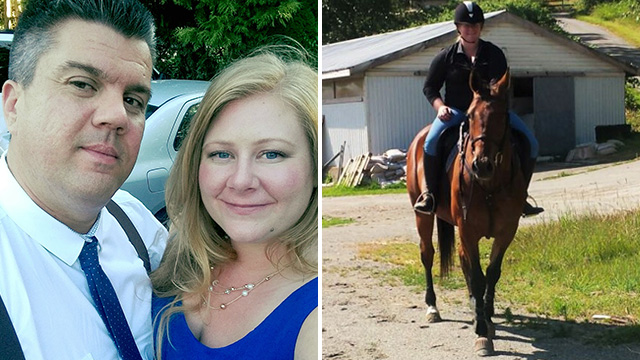 Since volunteering with Greener Pastures, she got more involved with retraining and rehoming and is a current board member for Greener Pastures – BC Standardbred Horse Adoption Society. When Melissa isn't at helping at Greener Pastures, she likes to spend time with friends at Fraser Downs taking photos and helping with 50/50 sales.
Melissa captured this lovely photo of Century Cognac with Primary Purpose hanging out in the field at Greener Pastures in Aldergrove, B.C.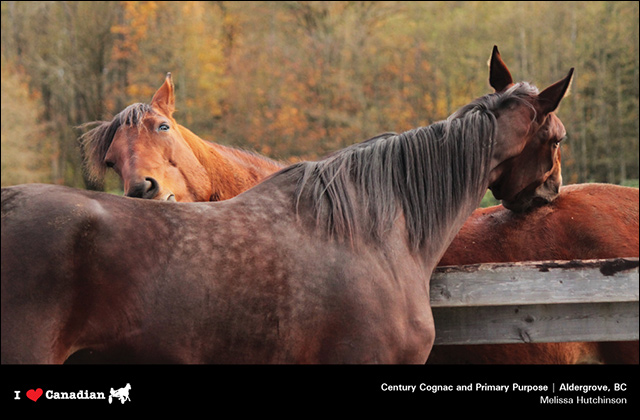 "We had a new horse (Century Cognac) arrive in the Greener Pastures program and when they first get turned out into the field they are pretty excited, which makes for some good photos. Century Cognac made fast friends with Primary Purpose (aka Beaner) who was living in the field beside him. Century Cognac has since been adopted and loves the retired life in the B.C. interior."
Melissa was also featured in the 2016 Heart of Harness Racing Calendar for the month of October.