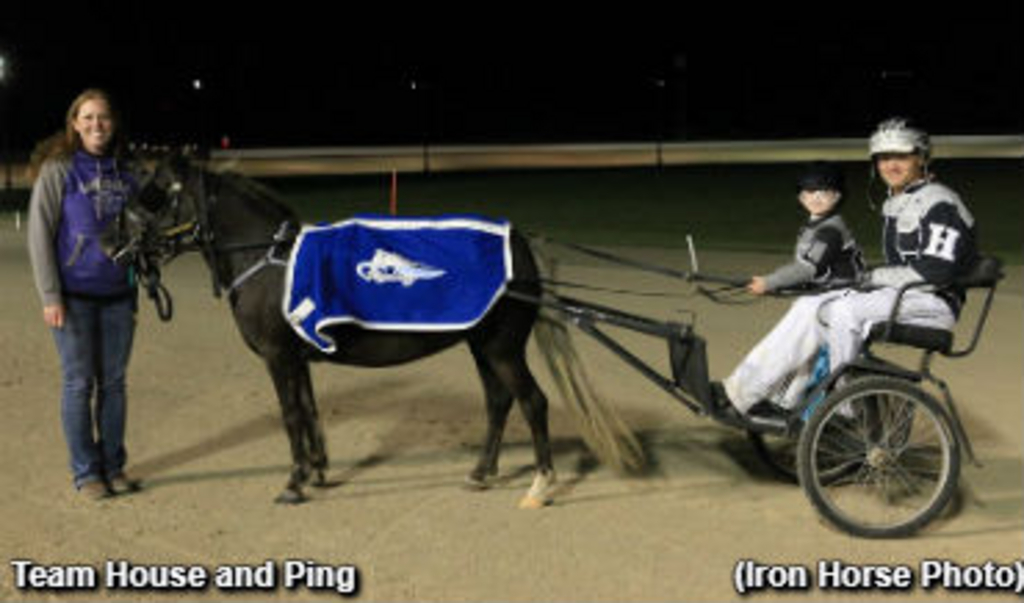 The next generation of harness racing superstars showcased their talent in the latest instalment of the Young Guns Challenge during Friday evening's card of racing at Grand River Raceway.
A collection of cartoon-watching sulky-sitters – and their sulky-sharing chaperones – travelled down a good portion of Grand River's stretch with their trusty steeds for the title of Top Gun champ, and when the dust settled it was Lucas House, who was paired up with his dad, Lorne House, and Ping coming out on top over Travis Moore, his dad, A.J., and Wally.
A hearty congrats also goes out to fellow reinsmen Ollie MacDonald and Polly Pockets (accompanied by Anthony MacDonald), Liam Davis driving Prince (accompanied by Amy Davis & Janice Hubbard), Ava MacDonald & Jordan Hart driving Mullingar (accompanied by Debi O'Brien-Moran) and Hailey & Kylie Hart driving Buddy (accompanied by Emma Christoforou.
Standardbred Canada. All rights reserved. Use of this site signifies your agreement and compliance with the legal disclaimer and privacy policy.
---
Source URL: https://standardbredcanada.ca/extract/109353