Driver Russell Foster celebrated an incredible spring meet at Rosecroft Raceway Wednesday evening (May 31) by winning five races, including two Maryland Sire Stakes Finals, on his way to the driving title on closing night.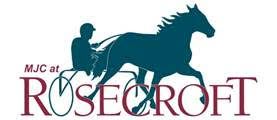 Foster, a native of Easton who shared the spring and fall driving titles, ran away with the spring meet driving title with 70 wins, 25 more than runner-up Frank Milby. Roger Plante Jr. had 43 wins and Brian Burton 40.
"The horses had a great meet," Foster said. "I got no complaints. I just have to thank everybody for letting me drive their horses. Anytime you win a leading driver it's cool. I'll take it."
Foster won the $70,500 Maryland Sire Stakes Final for three-year-old pacers with Mr Ham Sandwich and the $70,050 three-year-old trot final with Hybrid Henry. He then won behind Toms Treasure ($4.20), Rockin Glory ($2.40) and Dancing Rusty ($4.20).
Kenneth Schlotzhauer, who just missed winning the fall meet title, took the spring meet title with 19 victories, two more than Judith Welty. Burton was third with 16 and Jerry Nock had 15. Schlotzhauer sent out Madges Lil Fortune ($6.60) to victory Wednesday evening.
"They're going fast miles this year," Schlotzhauer said. "There's a lot better horses this year. Horses are flying. It ain't easy."
Racing resumes at Rosecroft in October.
(Rosecroft Raceway)