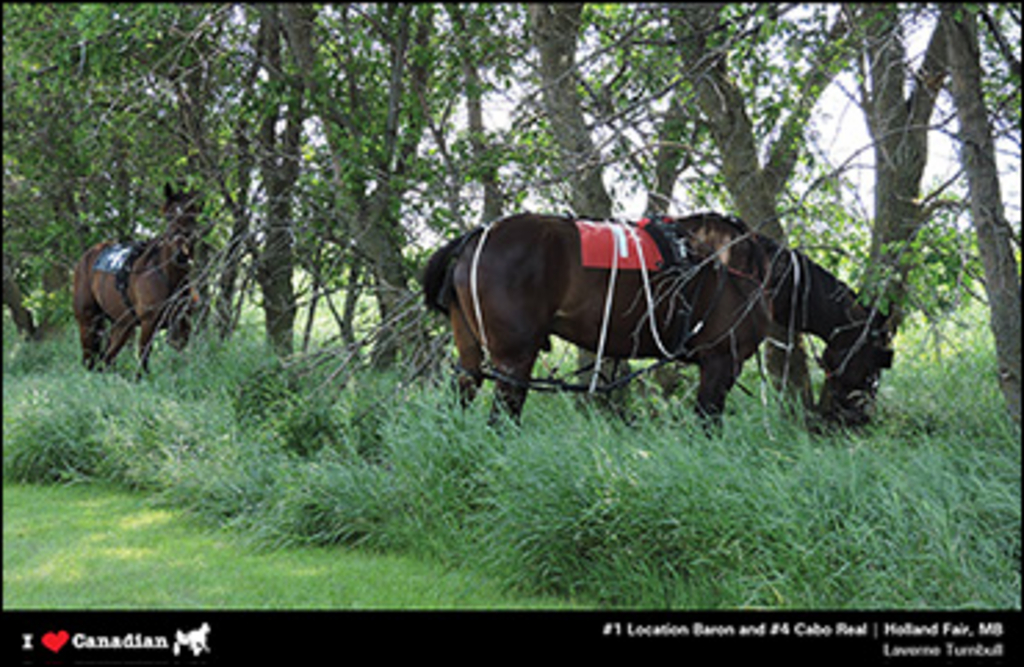 Laverne Turnbull of Kitchener, Ont., captured this unique image of Location Baron (#1) and Cabo Real (#4) waiting patiently to race at the fair in Holland, Manitoba last July. The photo is featured as the June photo in the I Love Canadian Harness Racing Fan Club's Heart of Harness Racing Calendar.
Manitoba has 10 weekend fair events for harness racing and according to Turnbull, it is common there to tie horses to whatever is available on race day, but it comes off as unique in locations with established racetracks. When he was home for a weekend last summer he took in the races and captured this image.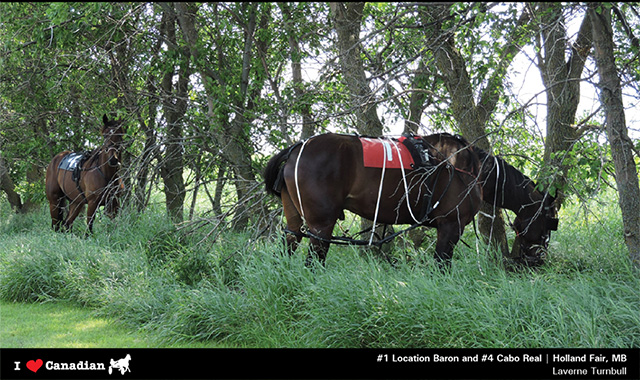 Turnbull works as a pharmacy technician at Grand River Hospital and as an assistant for several vets. The Manitoba native left for Ontario when he was 19 years old and has been involved in racing for decades.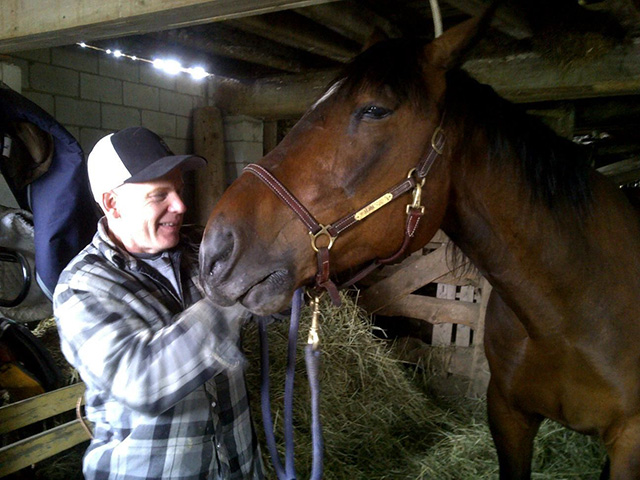 Laverne "floating teeth" (photo by Dr. Julie Ballinger)
"My father, Ron who is now 91, used to take me to the races when I was in grade school. He groomed horses when he was young, and has owned part or all of a horse (hobby) for many years. He currently still trains and races Rockstars Megastar.
"I worked as a groom out of high school, and worked for Ron Waples for three years in the late 1980's. I then went back to Western Canada and then back to Ontario, and raced my own stable for 20 years. I currently just sold my share in a mare that is racing (Queen Ideal) with trainer Mike Brealey, who we bought in Harrisburg as a yearling. I own a share in a Bettors Delight two-year-old that is with Al and Adrianne McNeill in Nova Scotia."
Turnbull says his photography experience is less than amateur. "But I like to photograph horses, and I have the opportunity with my job as vet assistant to see many different breeds of horses."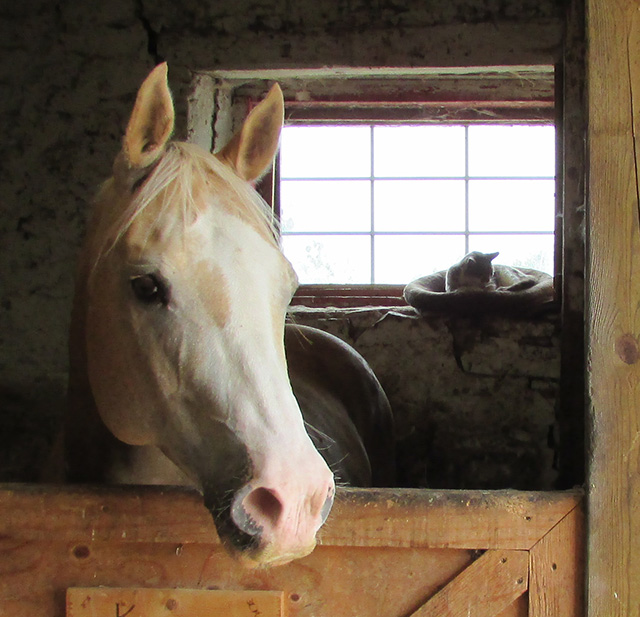 Quarter horse with feline friend in Cambridge, Ont. (Laverne Turnbull)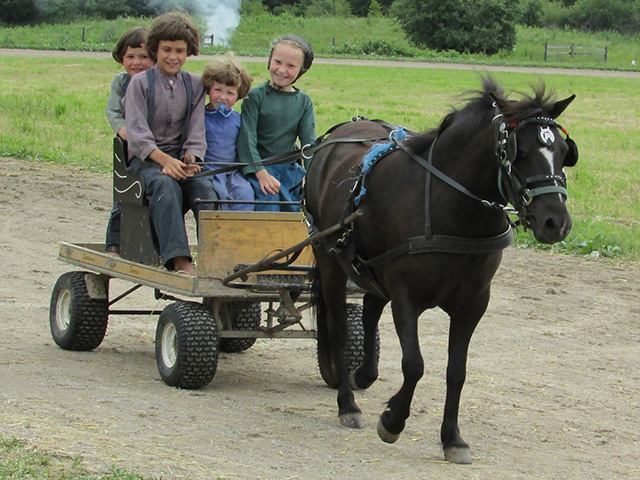 Youngsters enjoying a ride at Shetlers Farm near Lucknow, Ont. (Laverne Turnbull)