NBC recently announced that it has bolstered its horse racing coverage by inking one-year deals to air the United Arab Emirates' Dubai World Cup and the Epsom Derby for Thoroughbreds.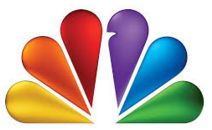 An article by bizjournals.com has cited NBC and NBCSN Vice President of Programming Gary Quinn as saying that the agreements to air the races were not rights deals. He was quoted as saying that the races are great, prestigious events for NBCSN."
Although the agreements are one-year deals, Quinn did say that NBC hopes "that everything goes well and we can do longer-term deals."
On March 25, NBCSN will devote two hours of time for the $10 million Dubai World Cup. The Epsom Derby for three-year-old horses, which has been contested since 1780, will be aired on June 3.
NBC is also in the midst of long-term deals to air North America's top Thoroughbred races – the Kentucky Derby, Preakness Stakes, Belmont Stakes, and the Breeders' Cup.
(With files from bizjournals.com)