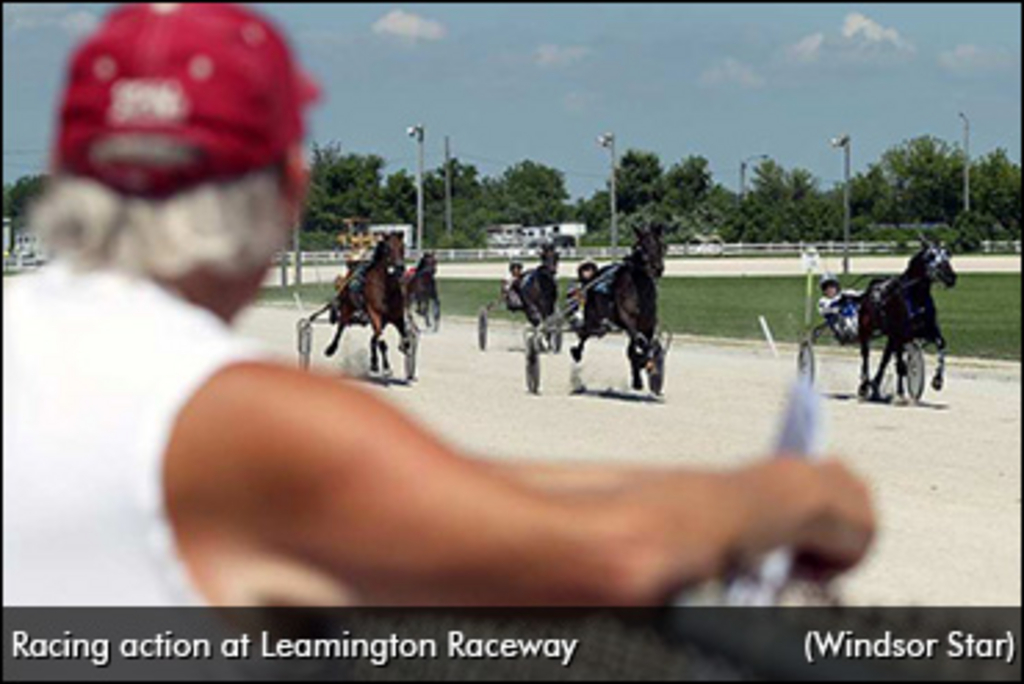 Representatives from the Lakeshore Horse Racing Association spoke on Wednesday at a meeting of the Essex County Council.
According to the Windsor Star, LHRA President Mark Williams requested that councillors pen a letter of support for the track in light of concerns for the future of live harness racing in Southwestern Ontario.
"We want to make sure (provincial government representatives) know that we have the support here and there will be some backlash if they intend to move ahead and just unilaterally cut us out," said Williams.
While Williams noted that LHRA has a contract for the next two years to race at Leamington, a model pitched last year would have taken race dates and funding away from tracks like Dresden, Hiawatha and Leamington. According to Williams, Leamington had the third highest on-track handle in Ontario and that success translates to local jobs and investments.
The Mayor of Tecumseh, Gary McNamara noted that county councillors are fully aware of the importance of these jobs within the industry and the region.
"It's critically important that rural Ontario stays sustainable," McNamara said. "(We must) maintain and support the jobs that are available."